Disney's Fairy Tale Weddings held its first Bridal Showcase in three years on February 3, 2018. Unfortunately (or fortunately, depending on how you look at it) I was not able to attend because we were celebrating our 10th anniversary at Disneyland Paris. However, my pals Jonni and Taz kindly went in my stead and took TONS of photos for me to show you!
This year's bridal showcase was held at the Contemporary Convention Center, with a special open house at the Wedding Pavilion and Franck's Bridal Salon. I will try to provide commentary where I can…
Let's start with the Wedding Pavilion and Franck's, Disney's Fairy Tale Weddings "show" office next to the pavilion. This is where wedding planning sessions are held, but not where the actual work of DFTW gets done (that's an office building in Celebration).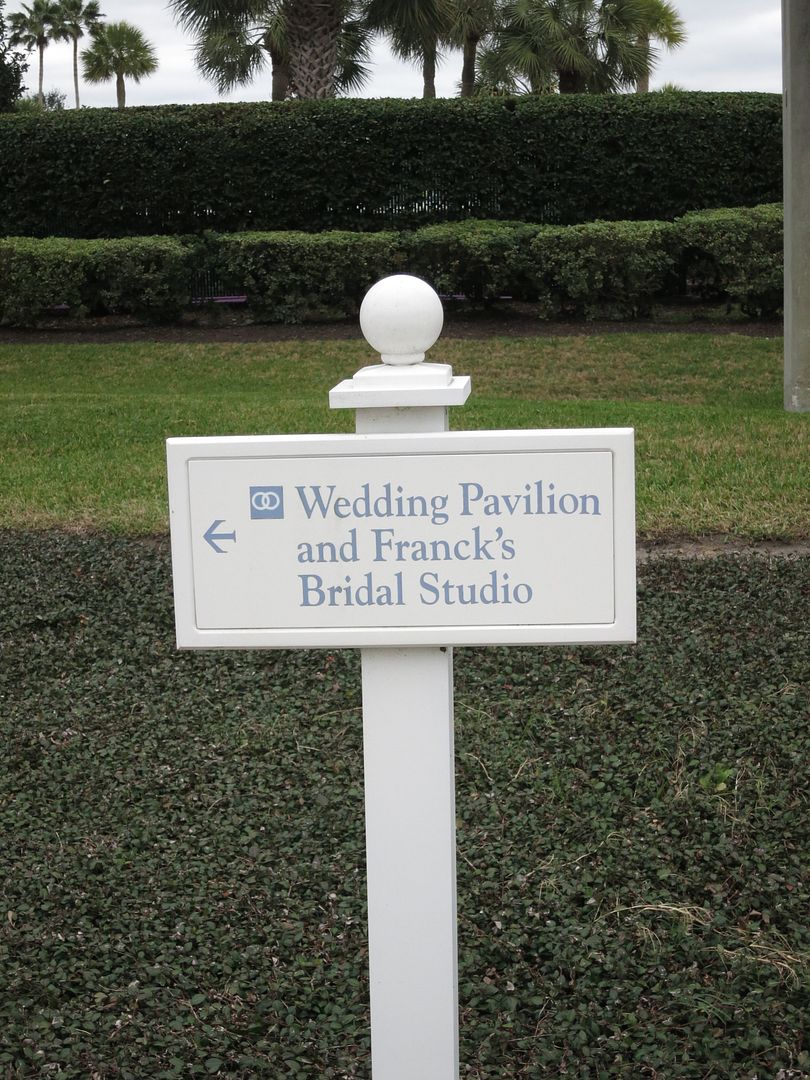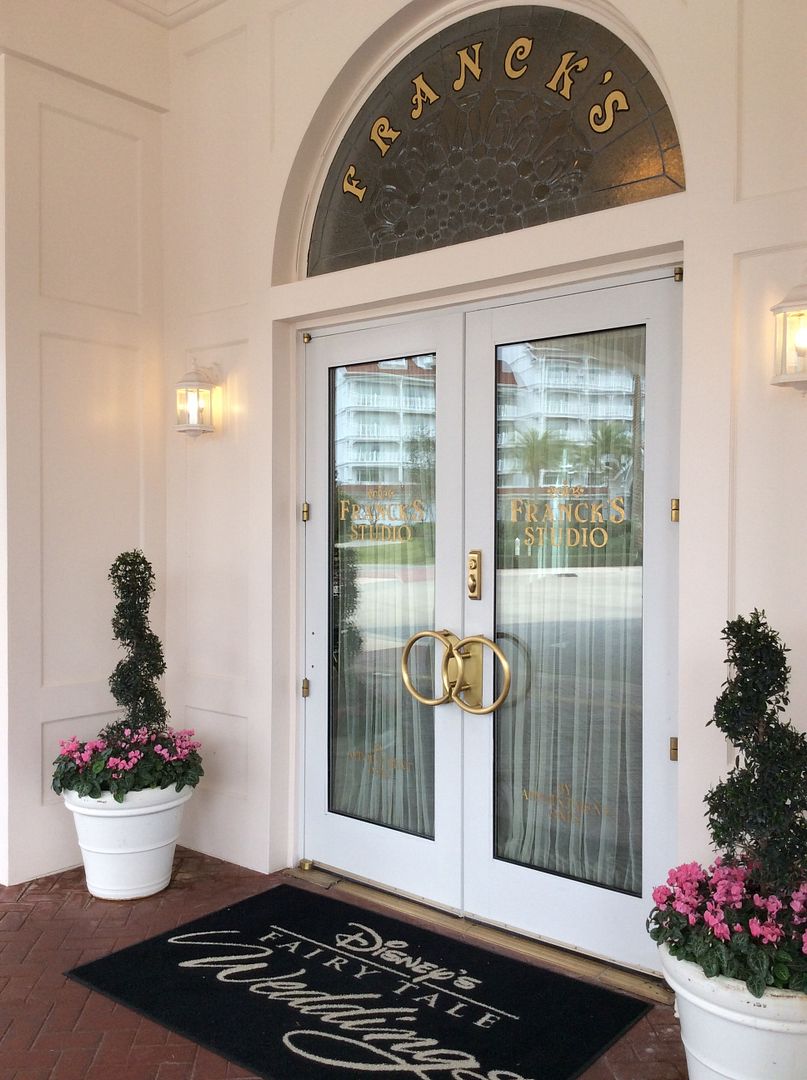 One of my favorite things about Franck's is all the fake cakes on display!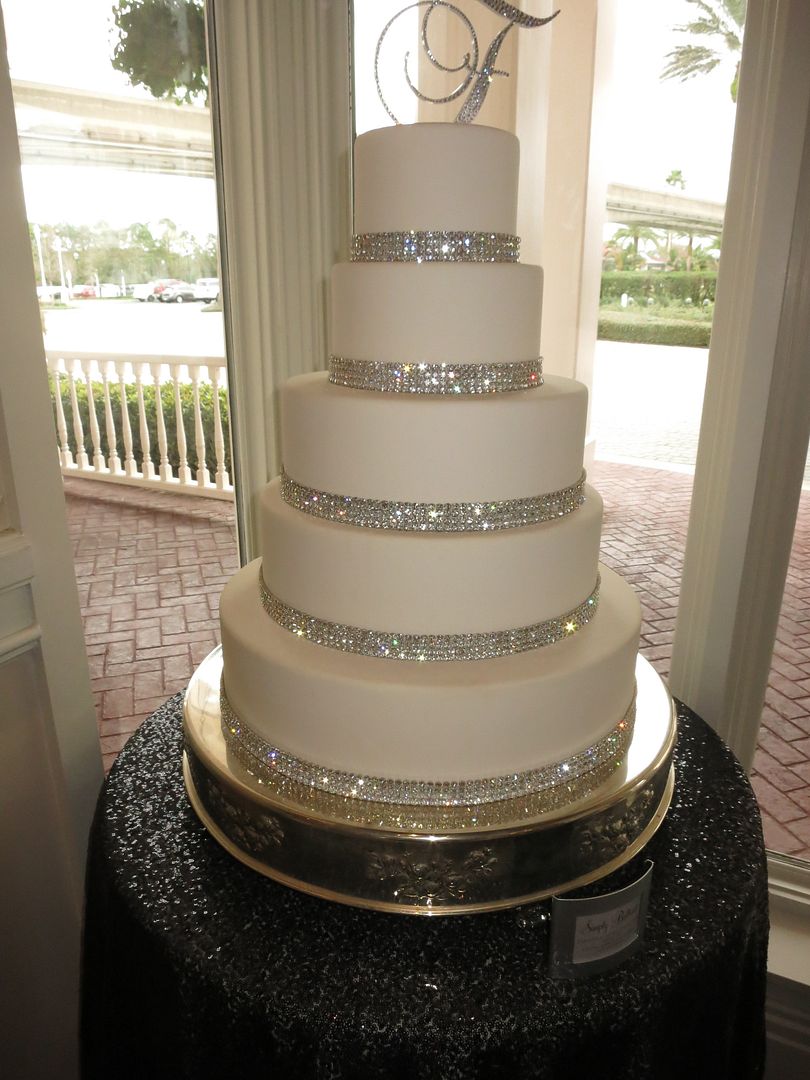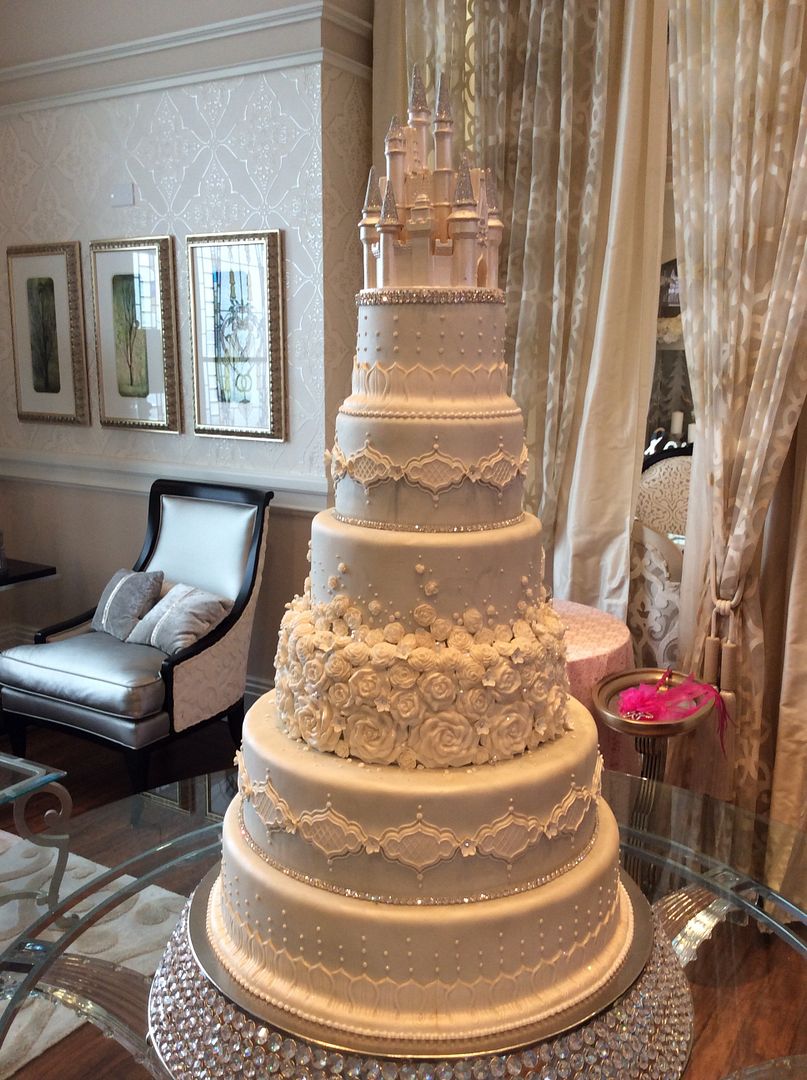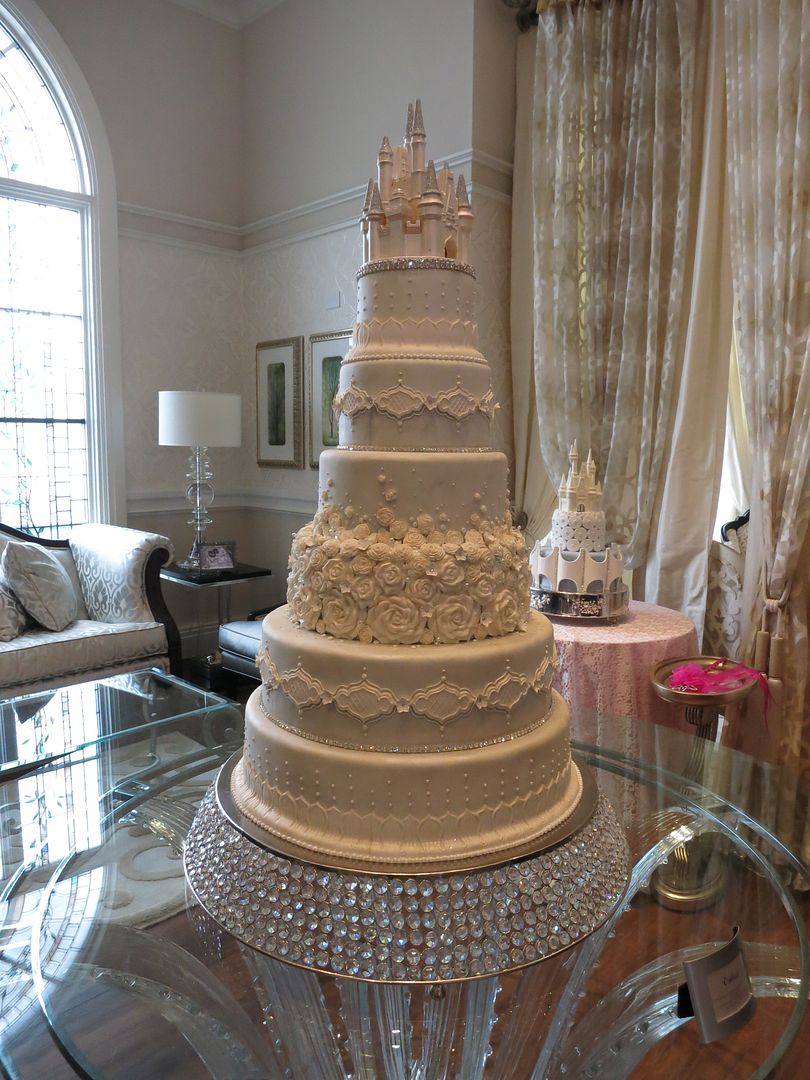 You can actually order the plain white chocolate castle cake toppers—large or small—directly from the company that makes them from Disney. I have more information on this episode of the Disney Wedding Podcast (like how best to preserve them)!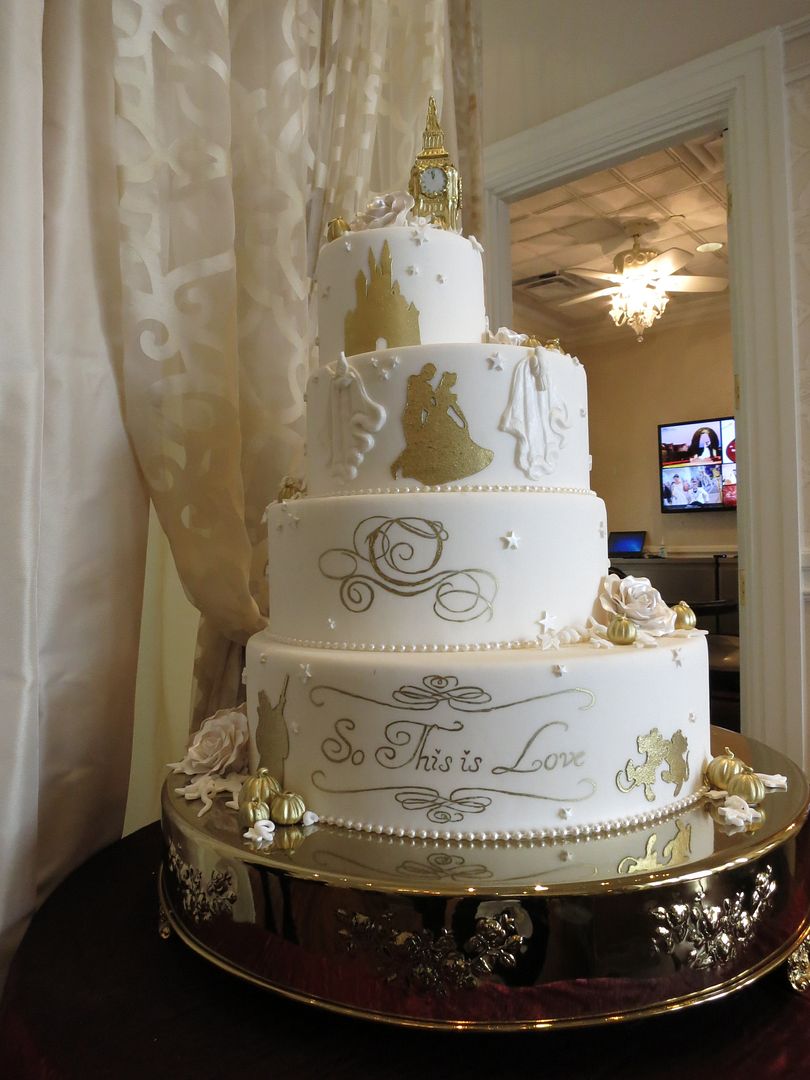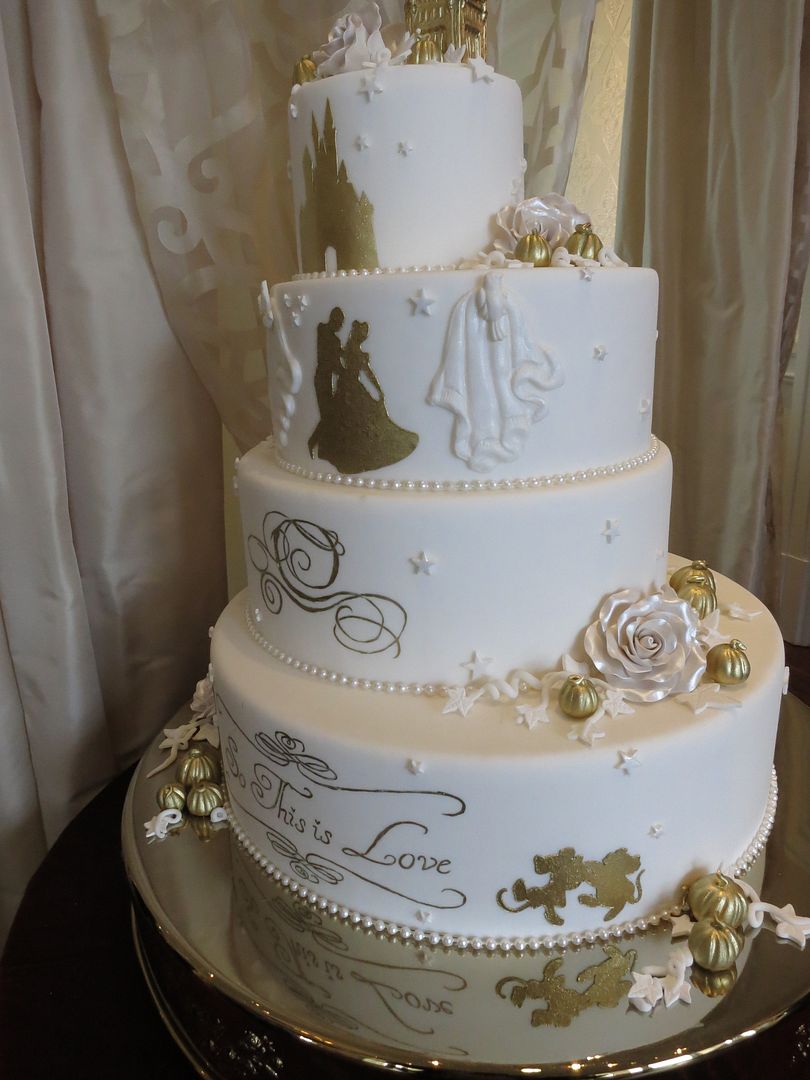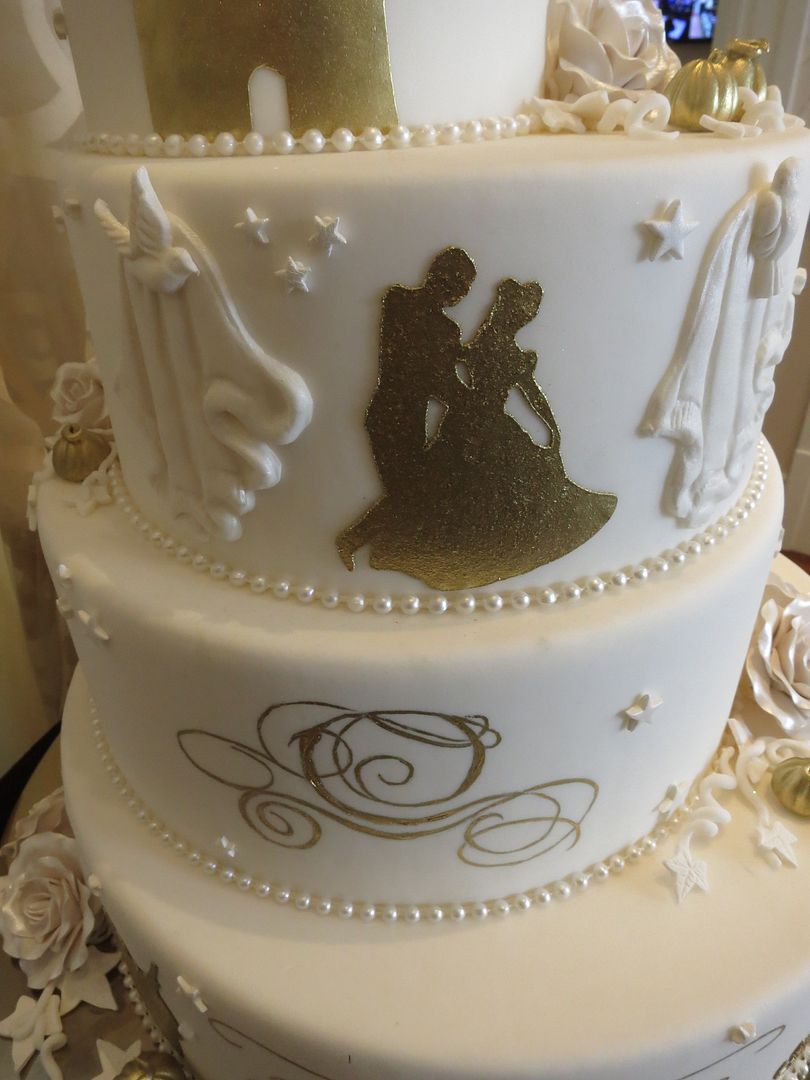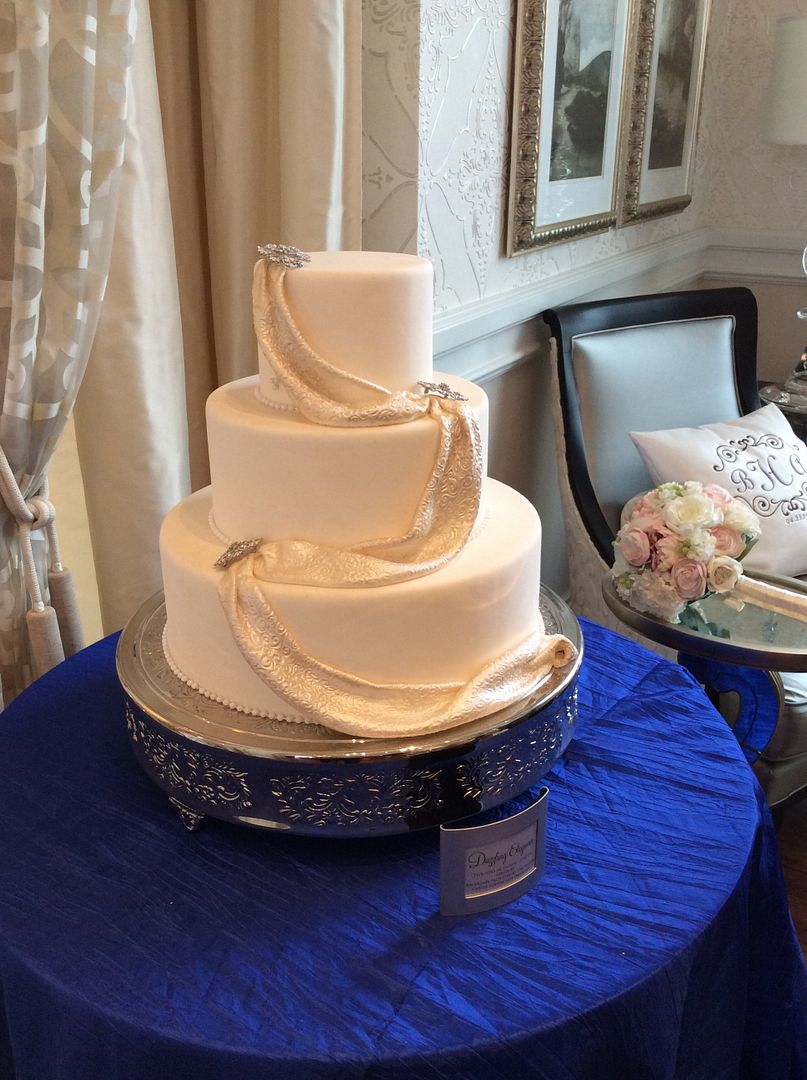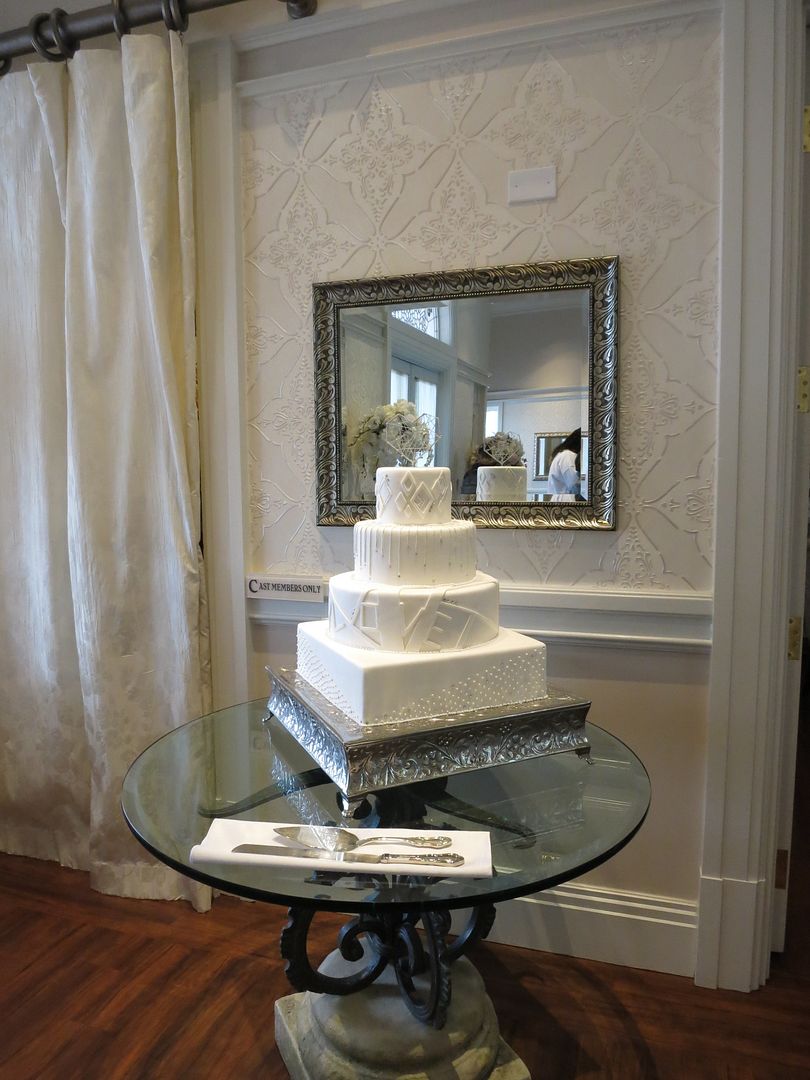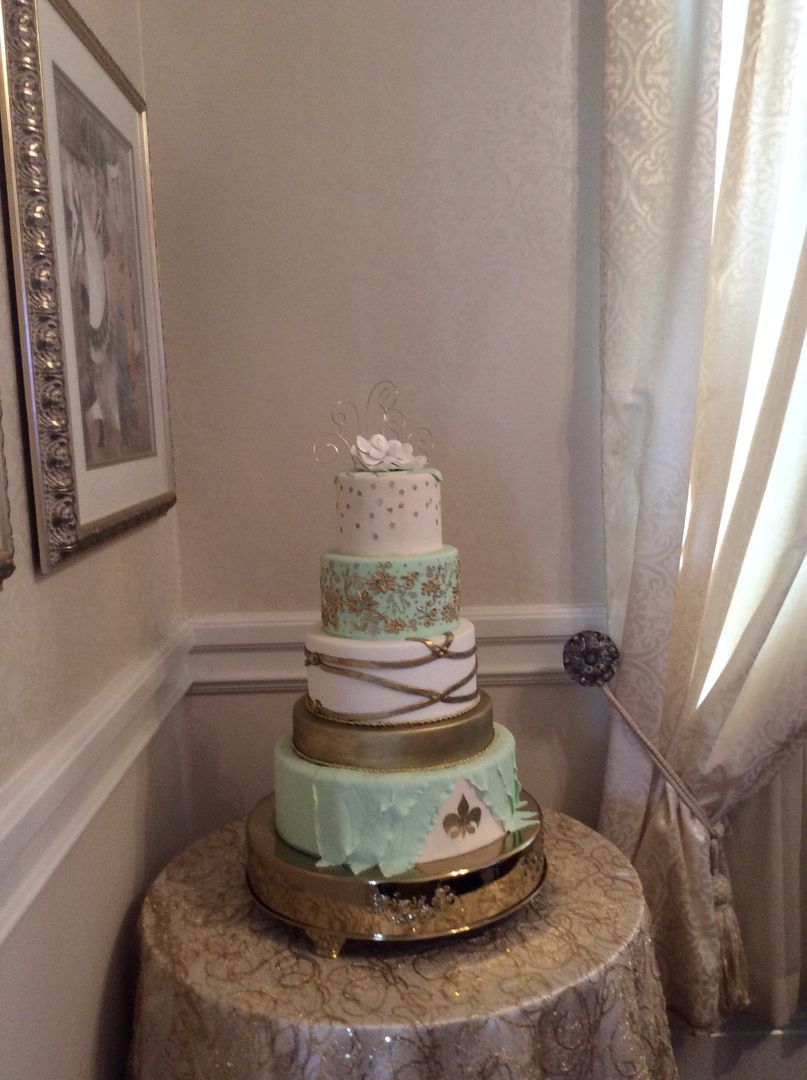 Franck's has several smaller rooms where brides and grooms can meet with their planners to go over all the options for their Wishes Collection weddings (and vow renewals).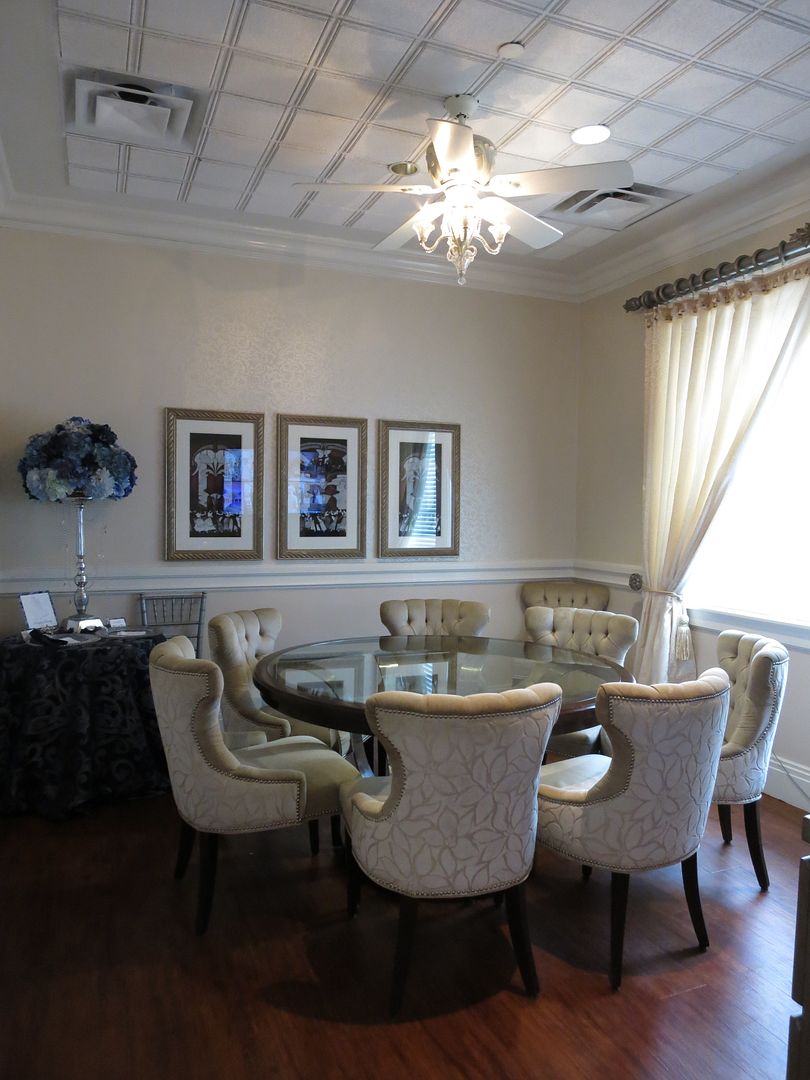 Franck's also displays numerous table setups, which makes it easier to see some of the myriad options for chairs, linens, chargers, china, glasses, napkins, cutlery, place cards, tables names and centerpieces.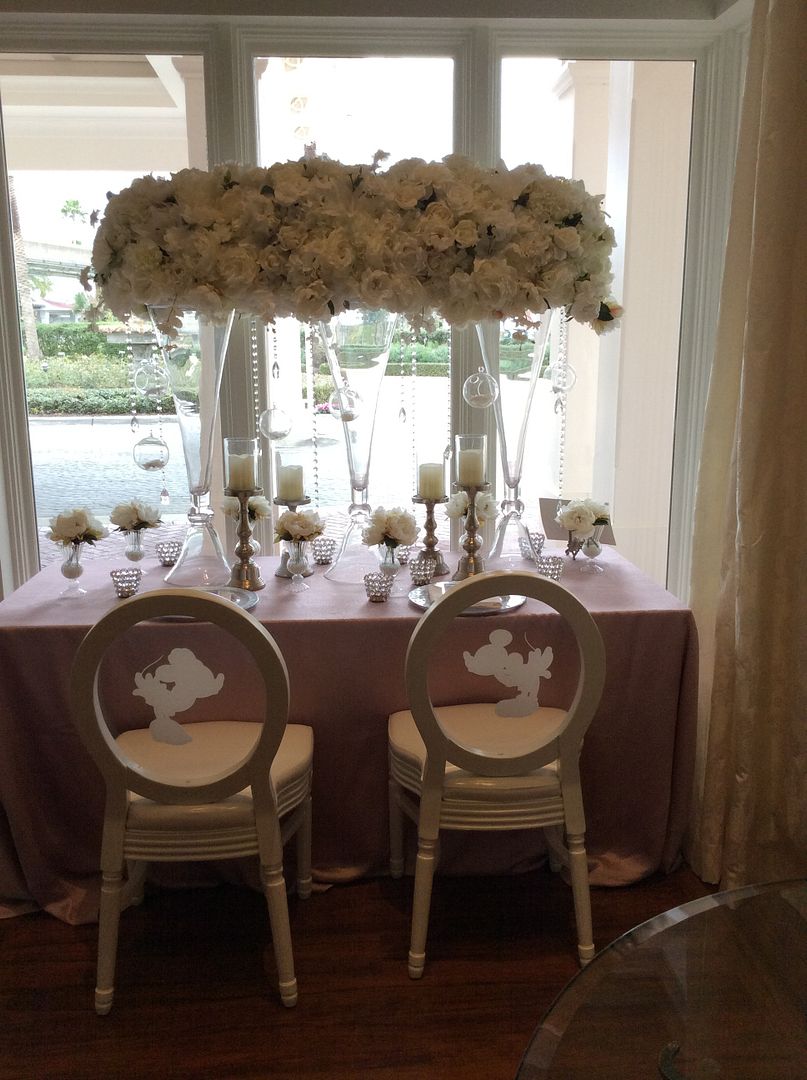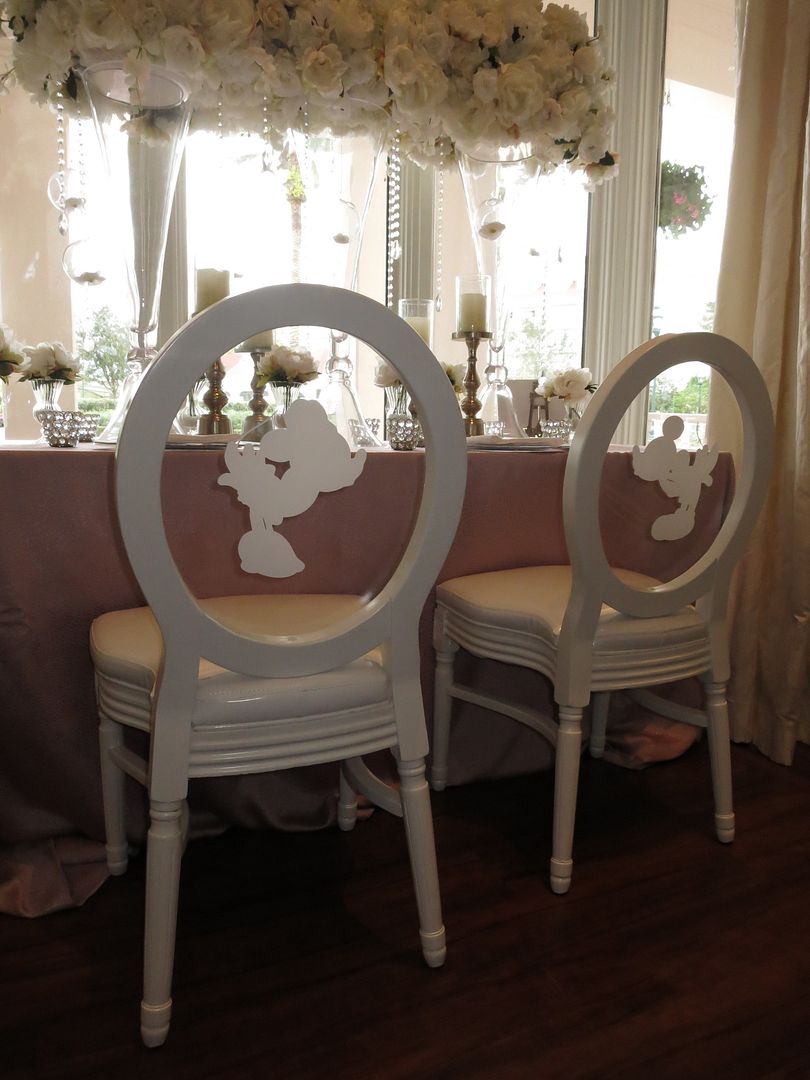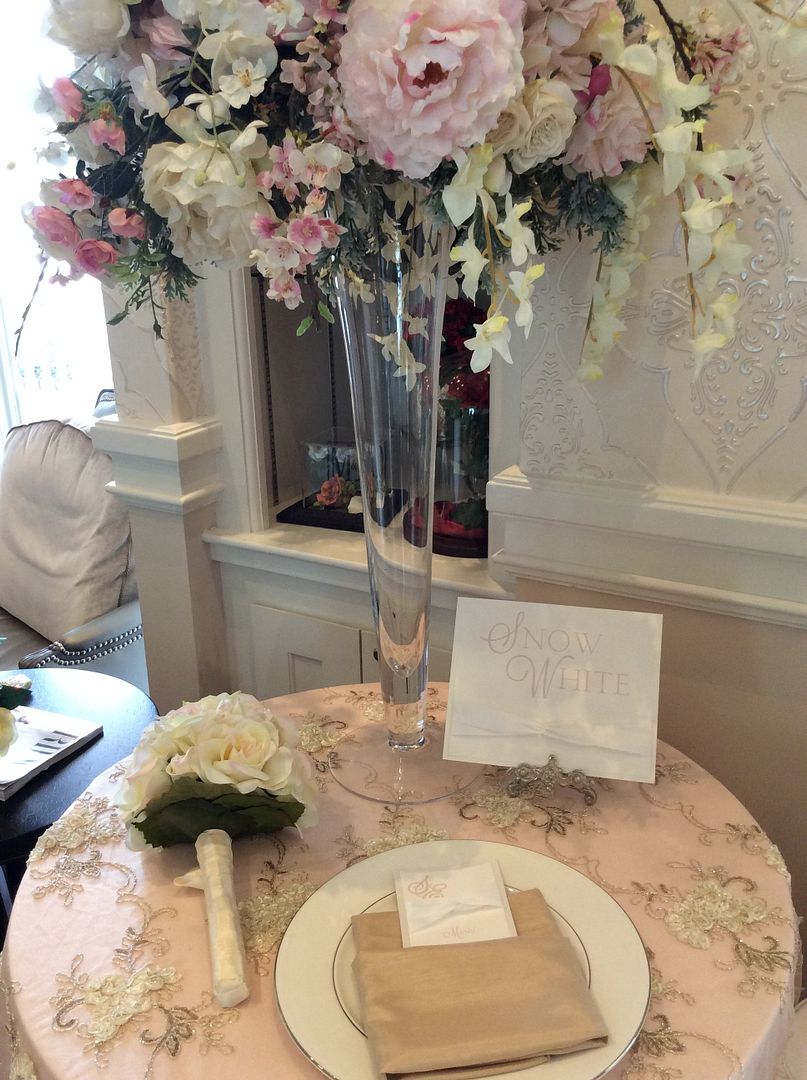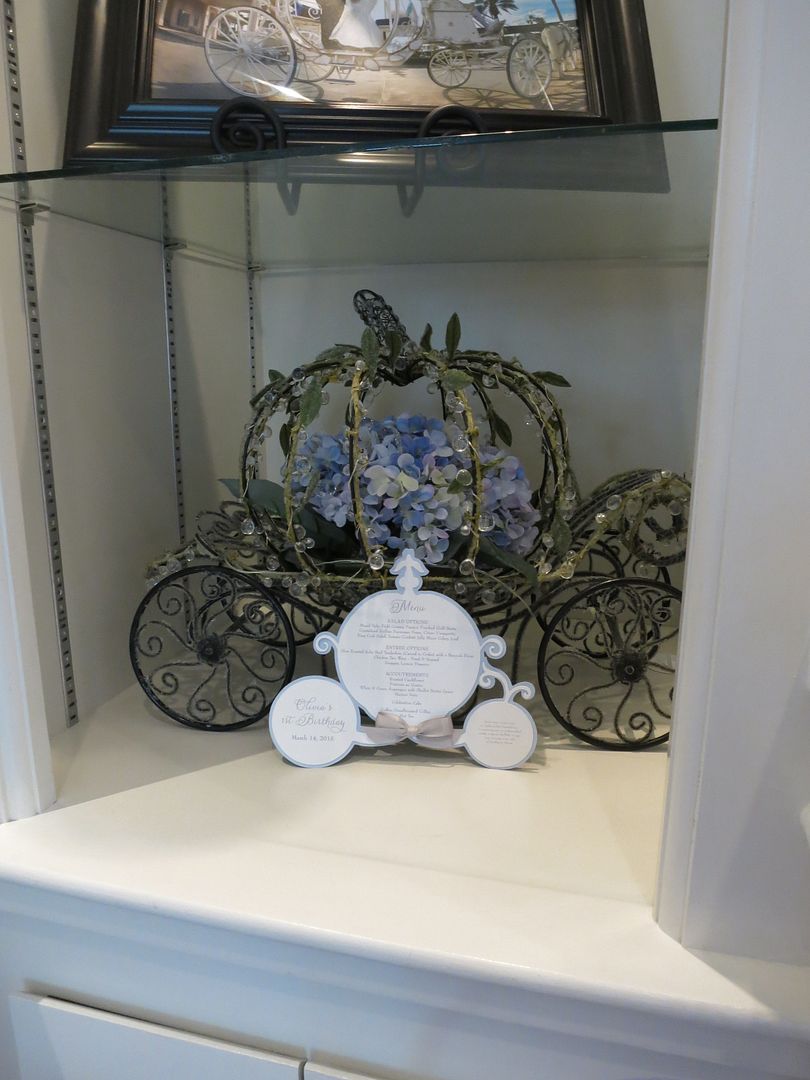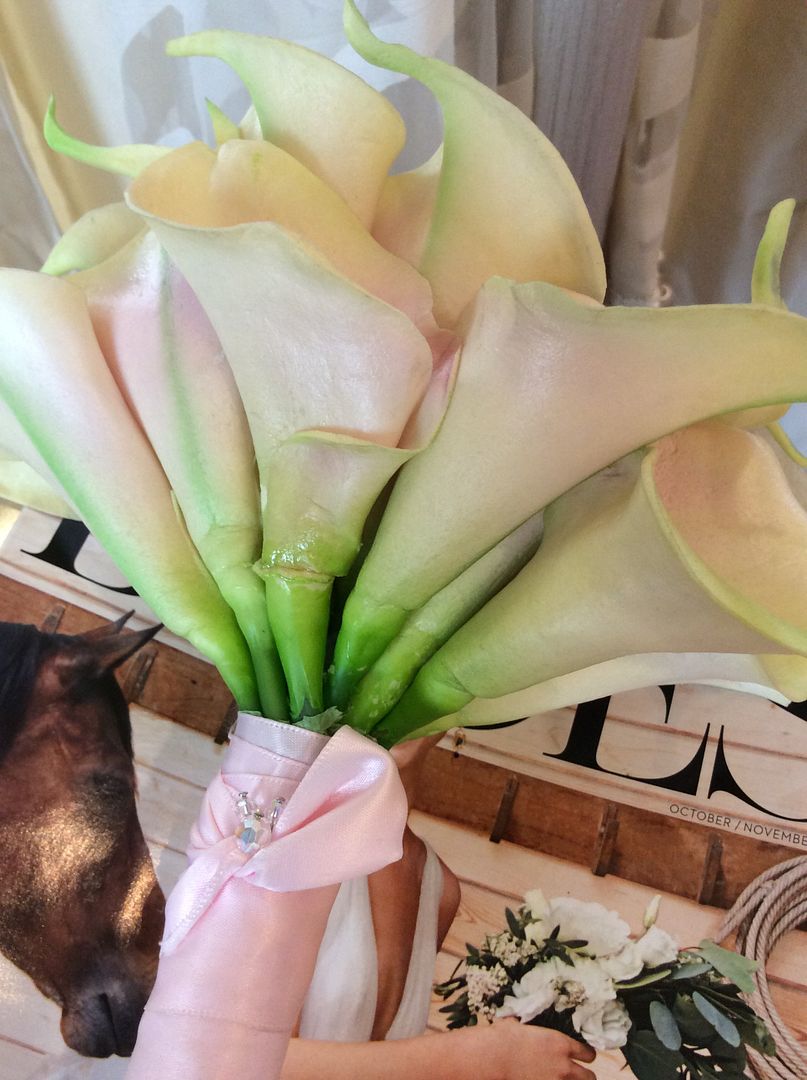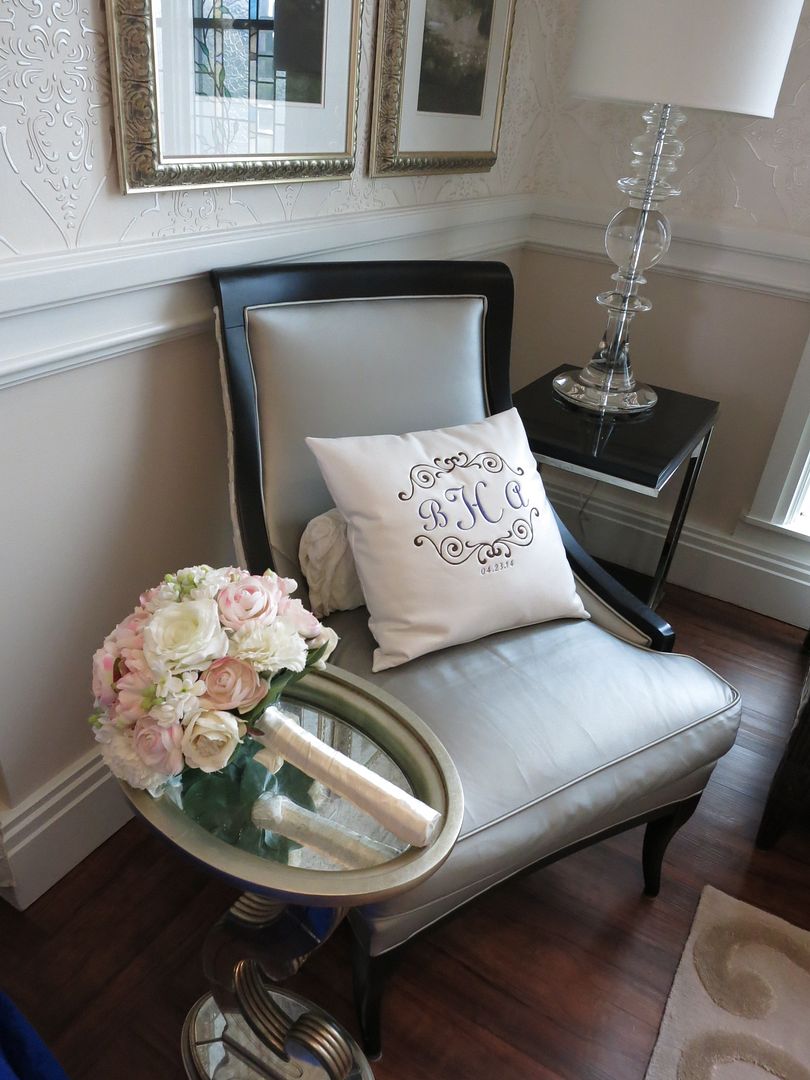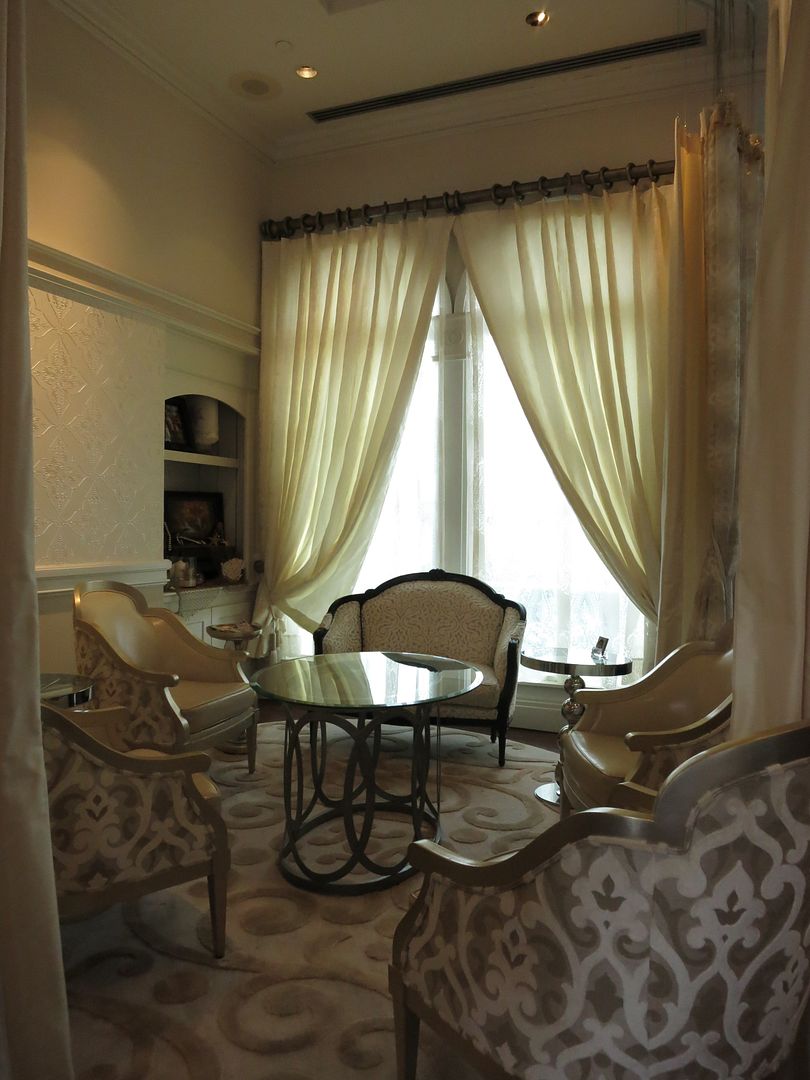 The Wedding Pavilion isn't always open for a peek, but guests of the Bridal Showcase got to see inside the chapel and the newly remodeled brides' and grooms' suites.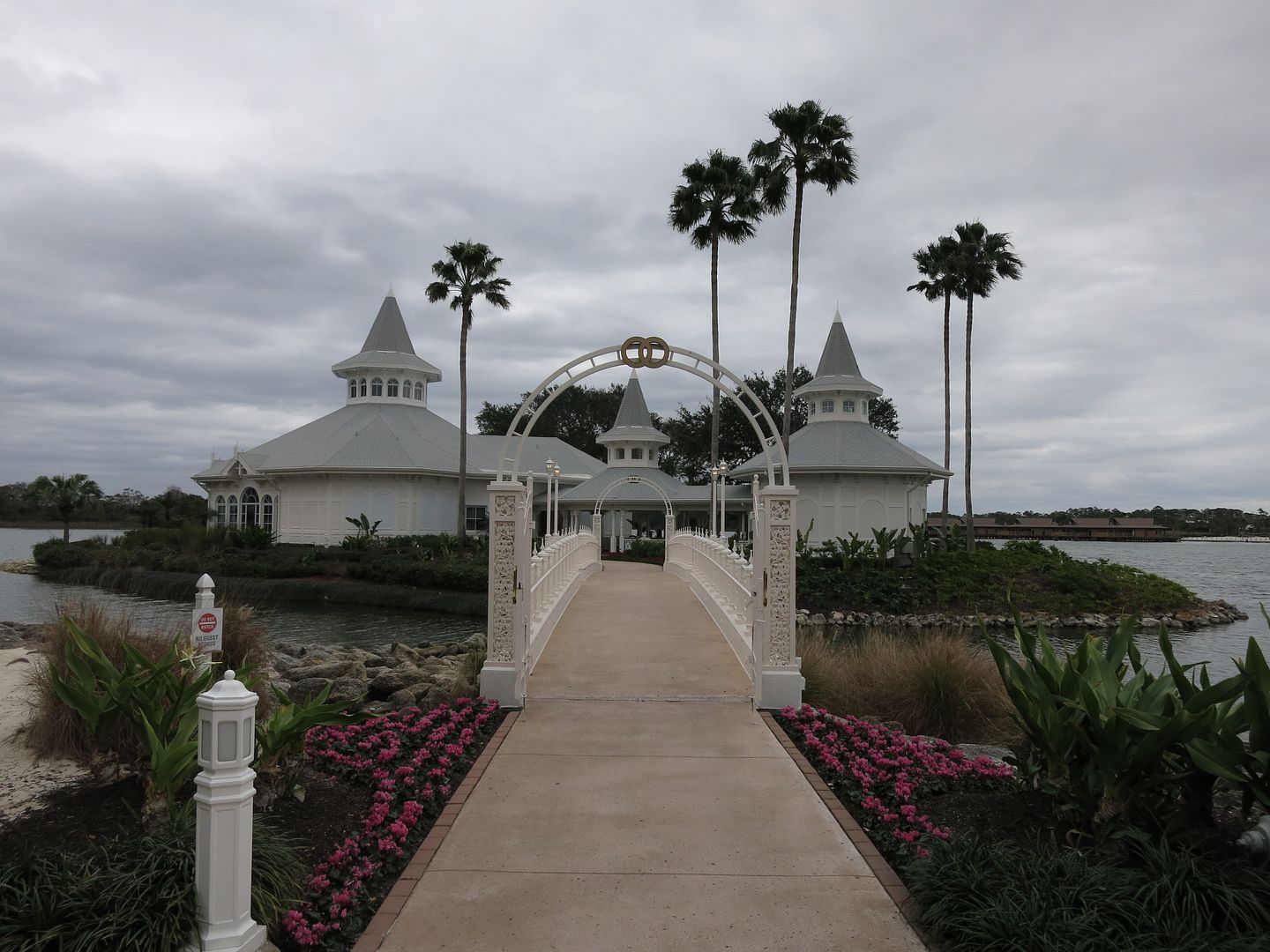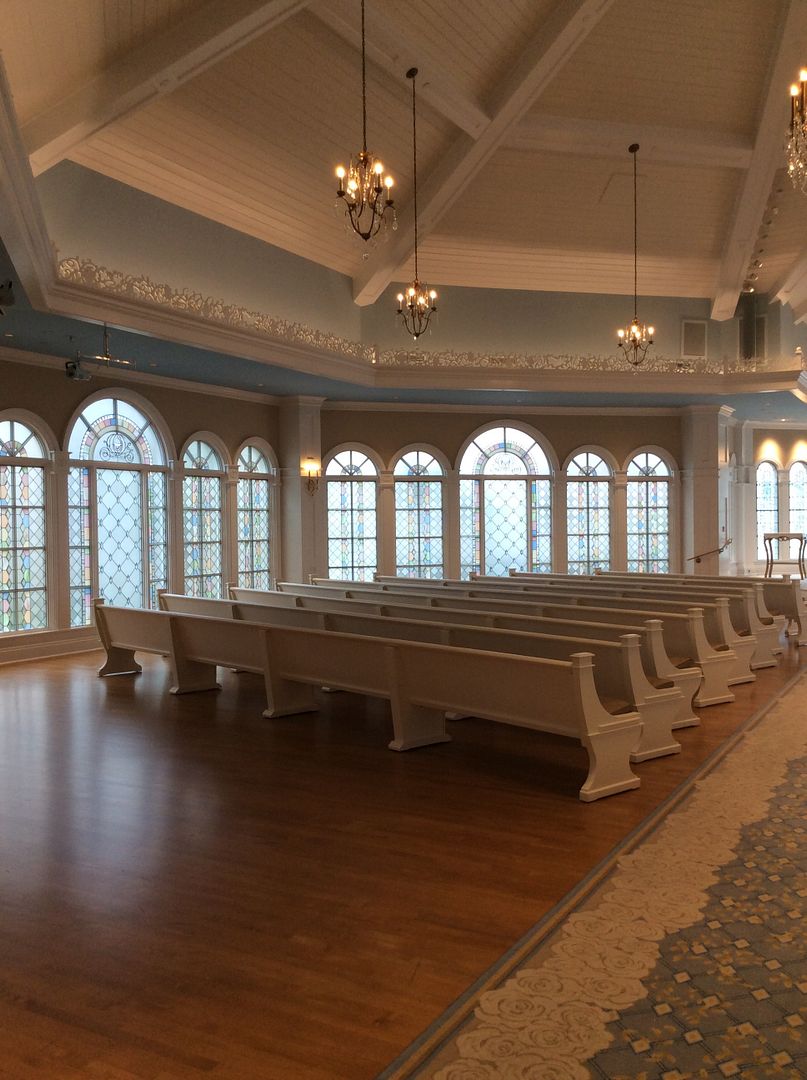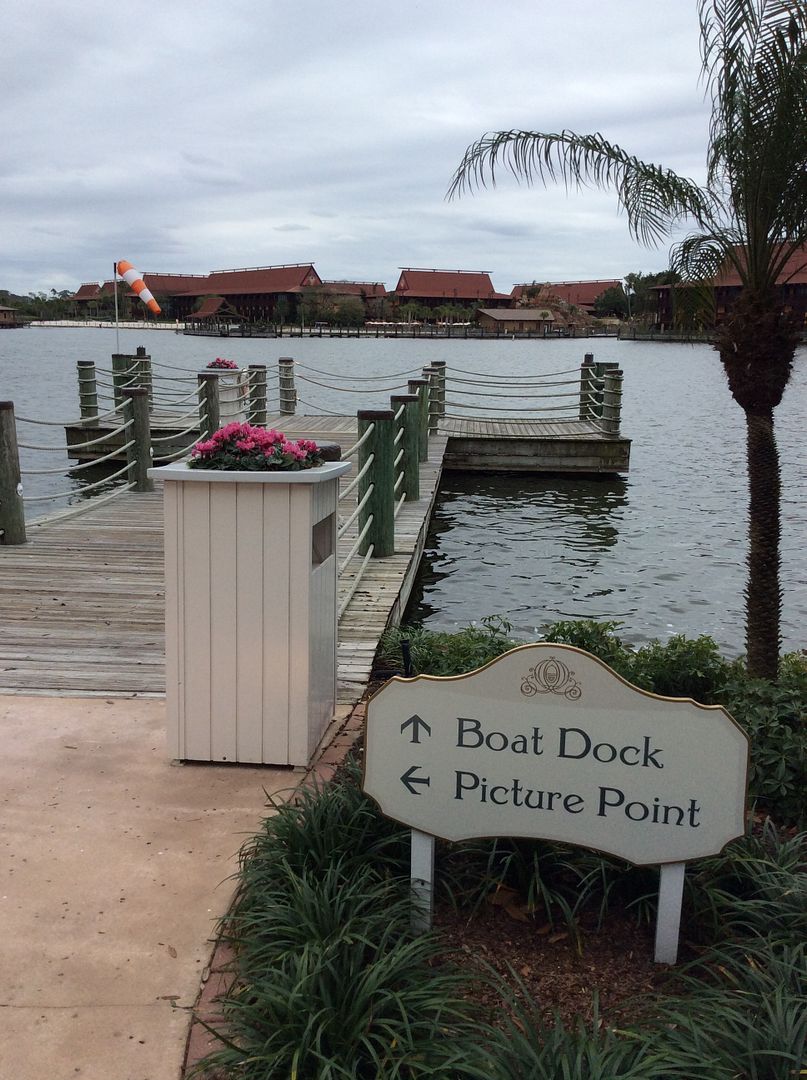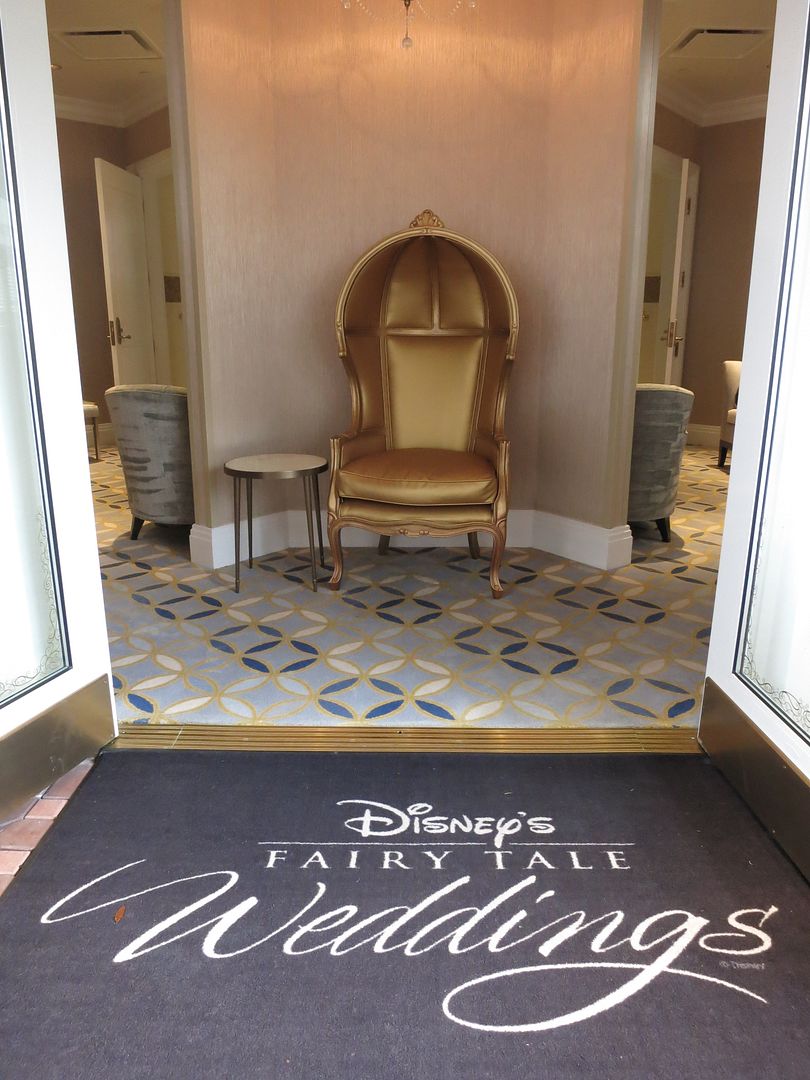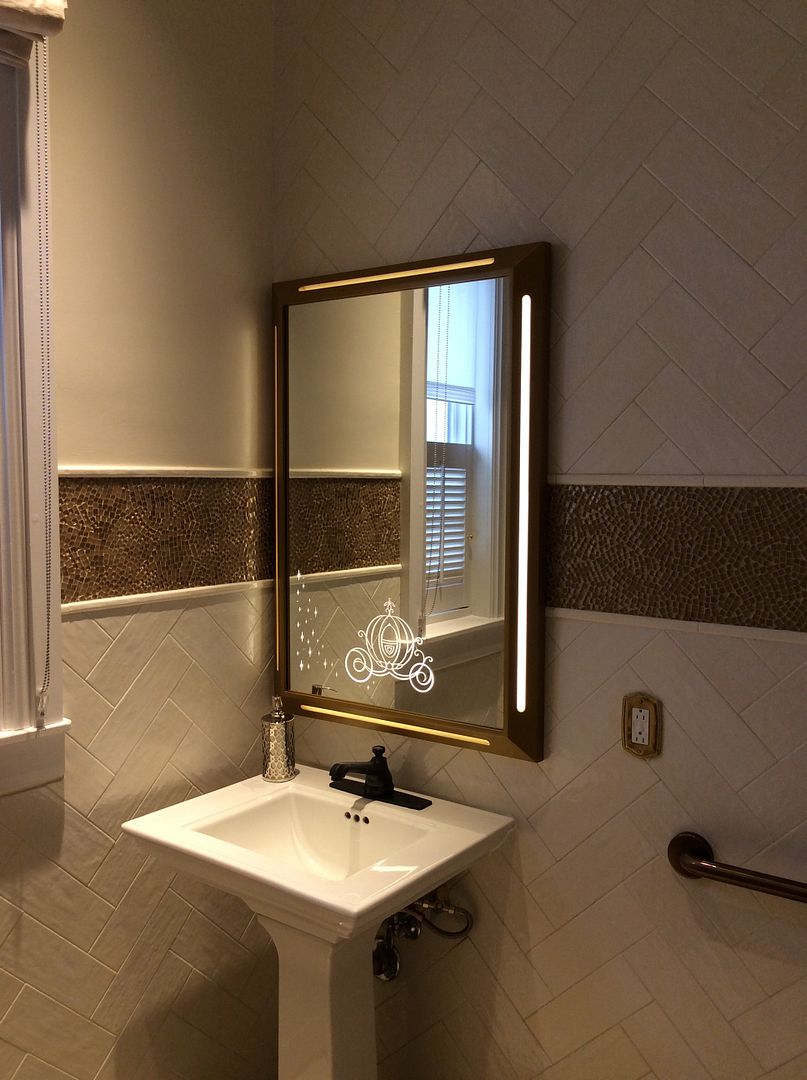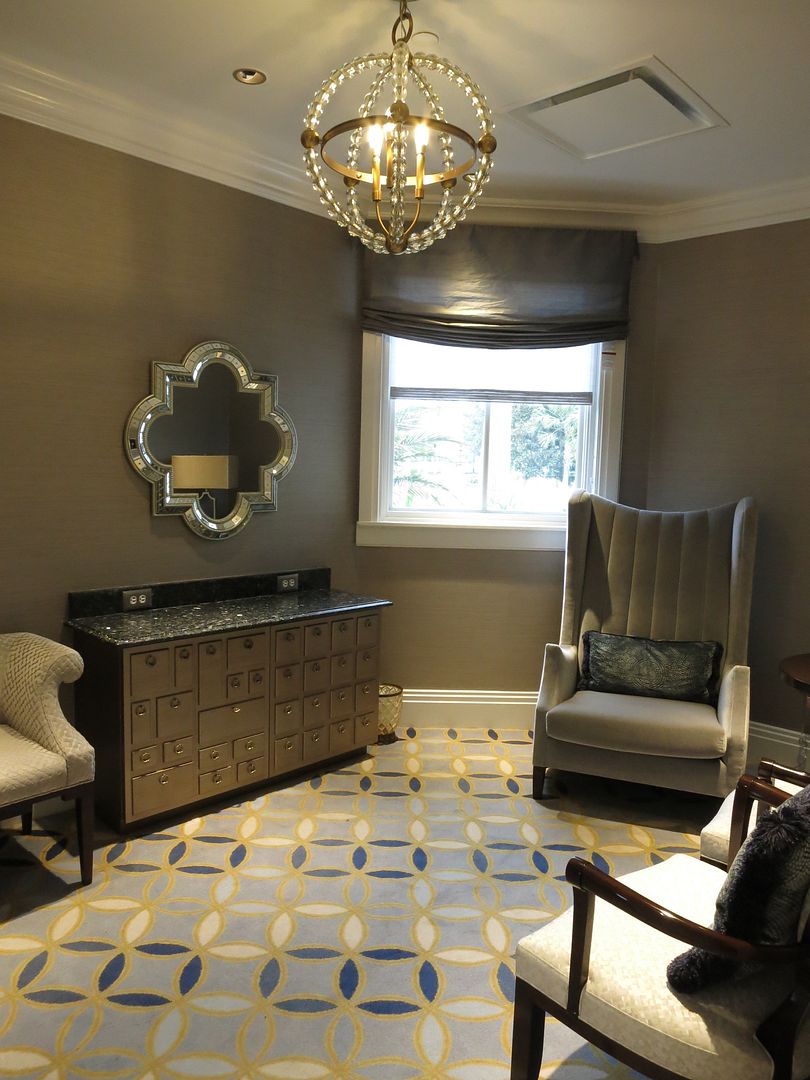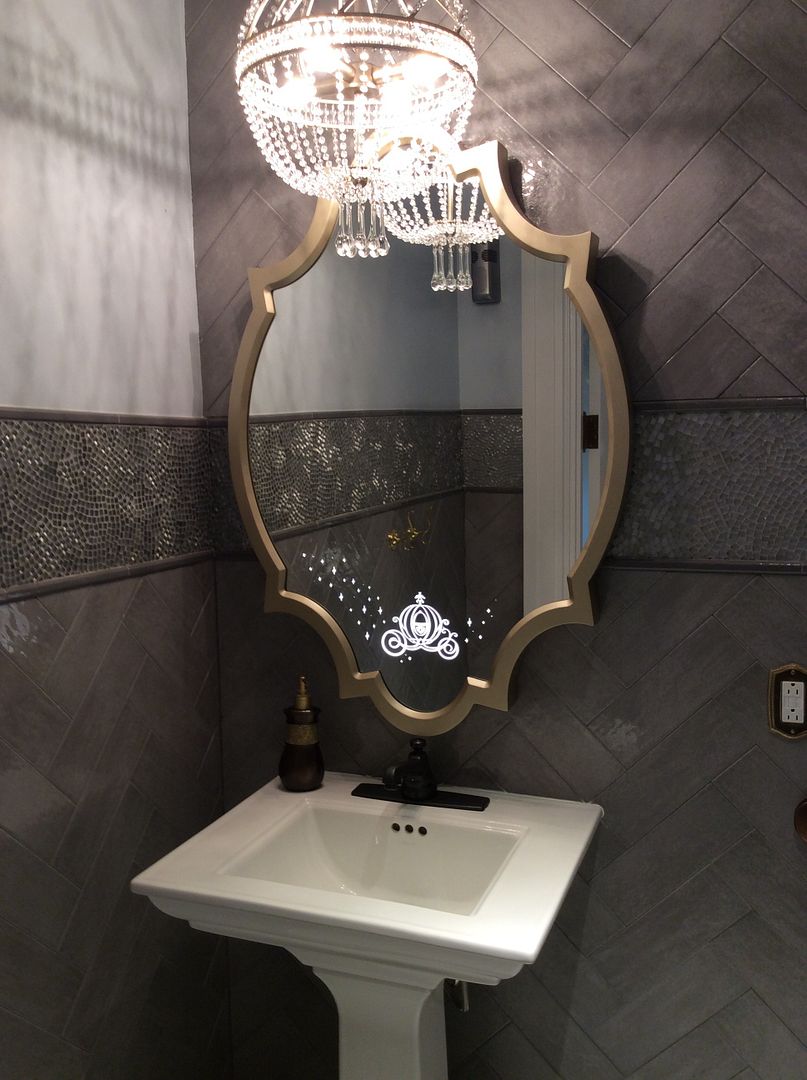 Now let's hop on the monorail and head for the Contemporary Convention Center's Fantasia Ballroom, site of the 2018 Disney's Fairy Tale Weddings Bridal Showcase!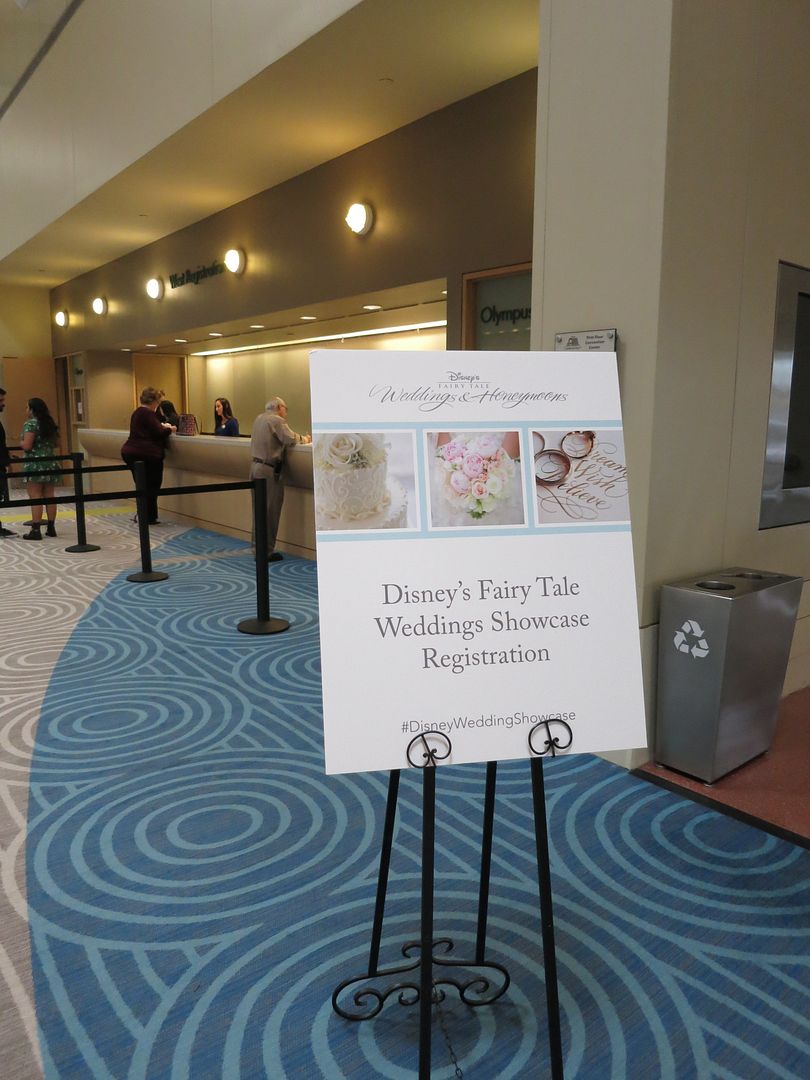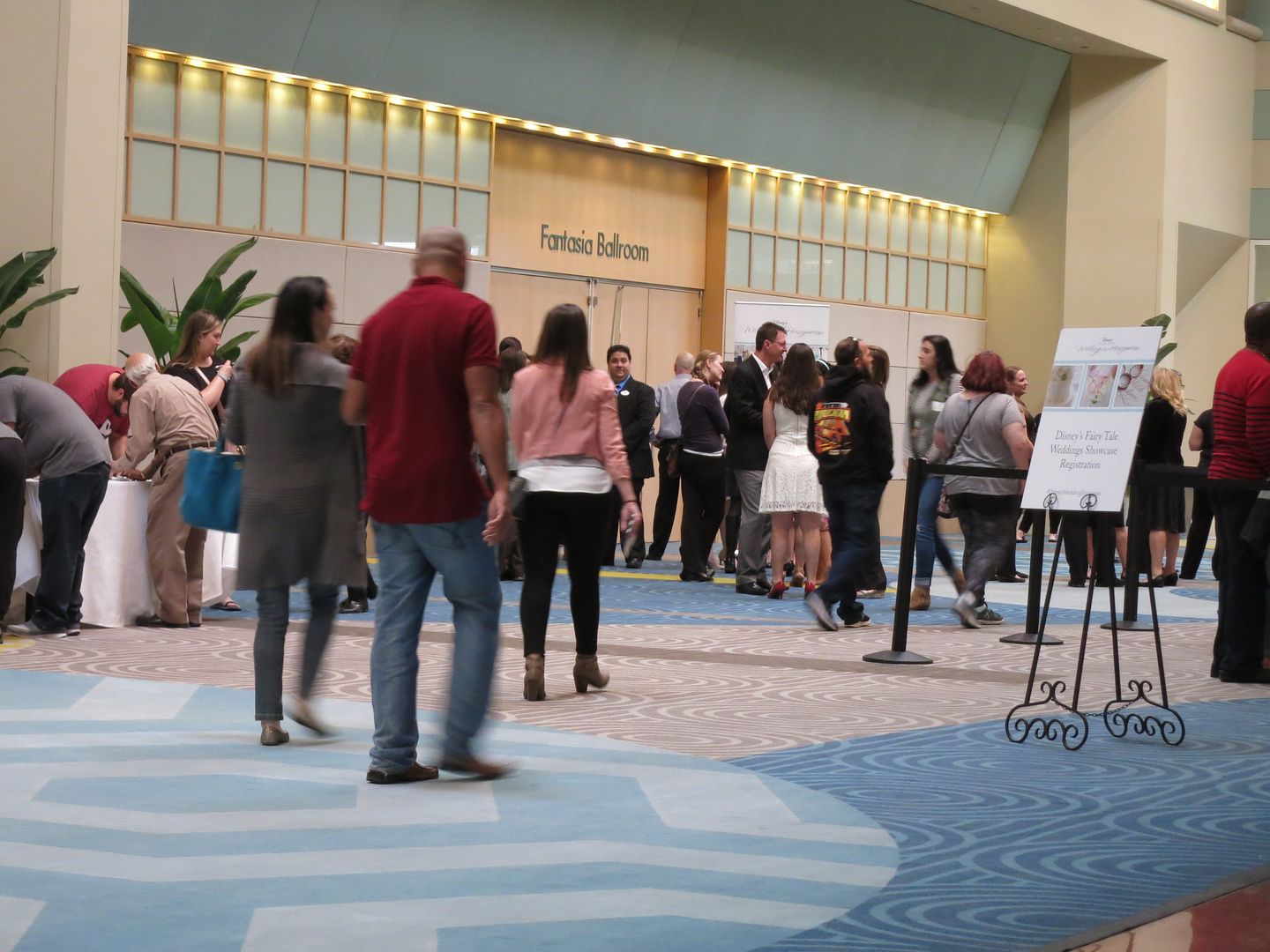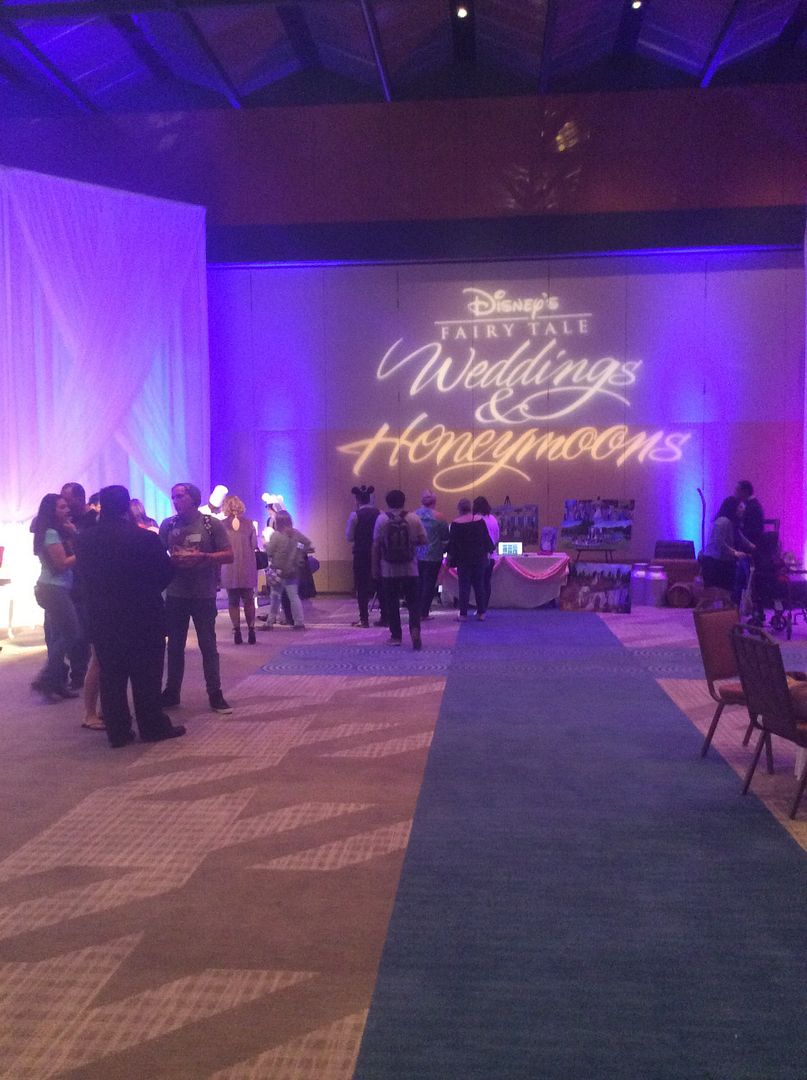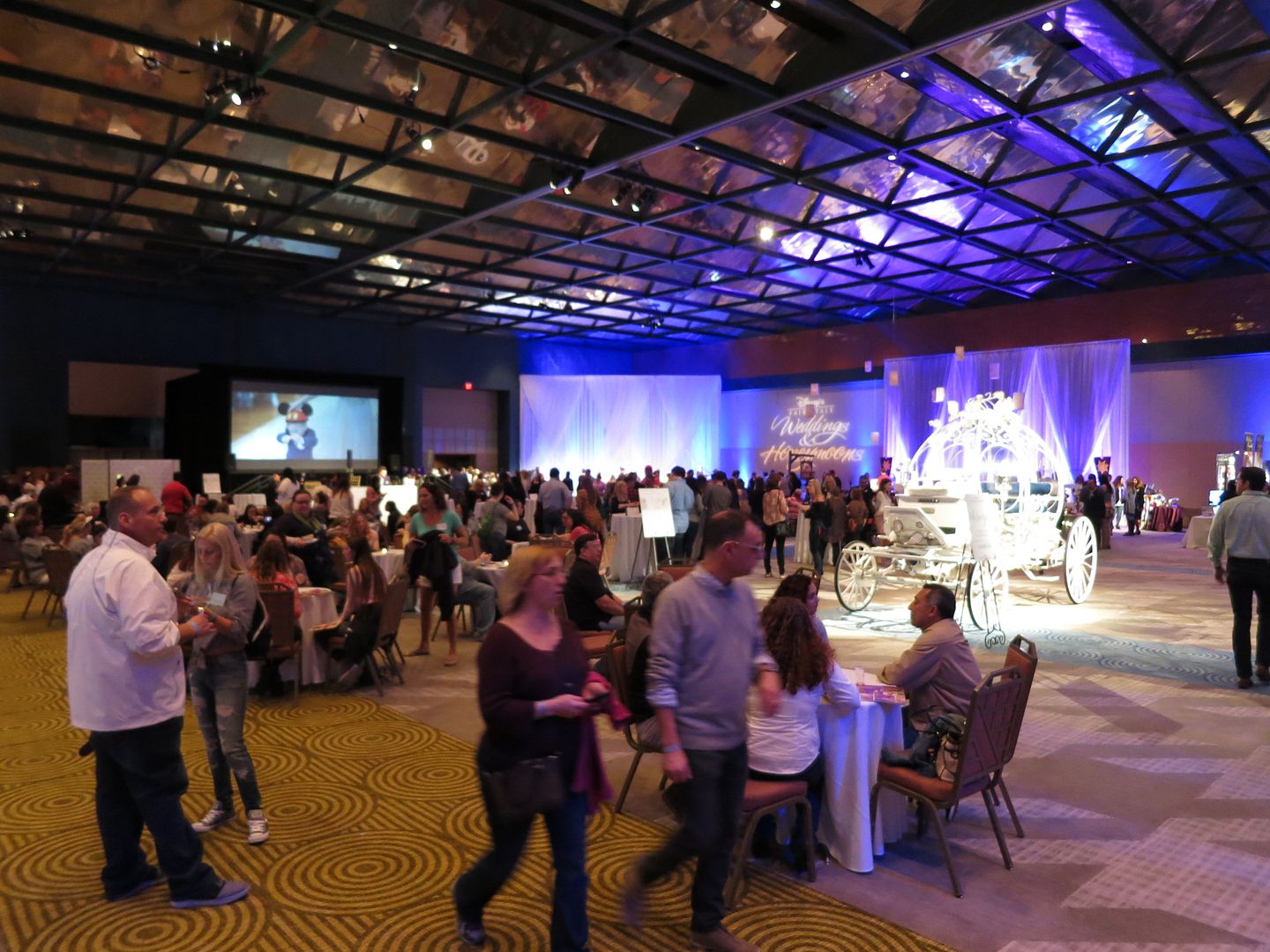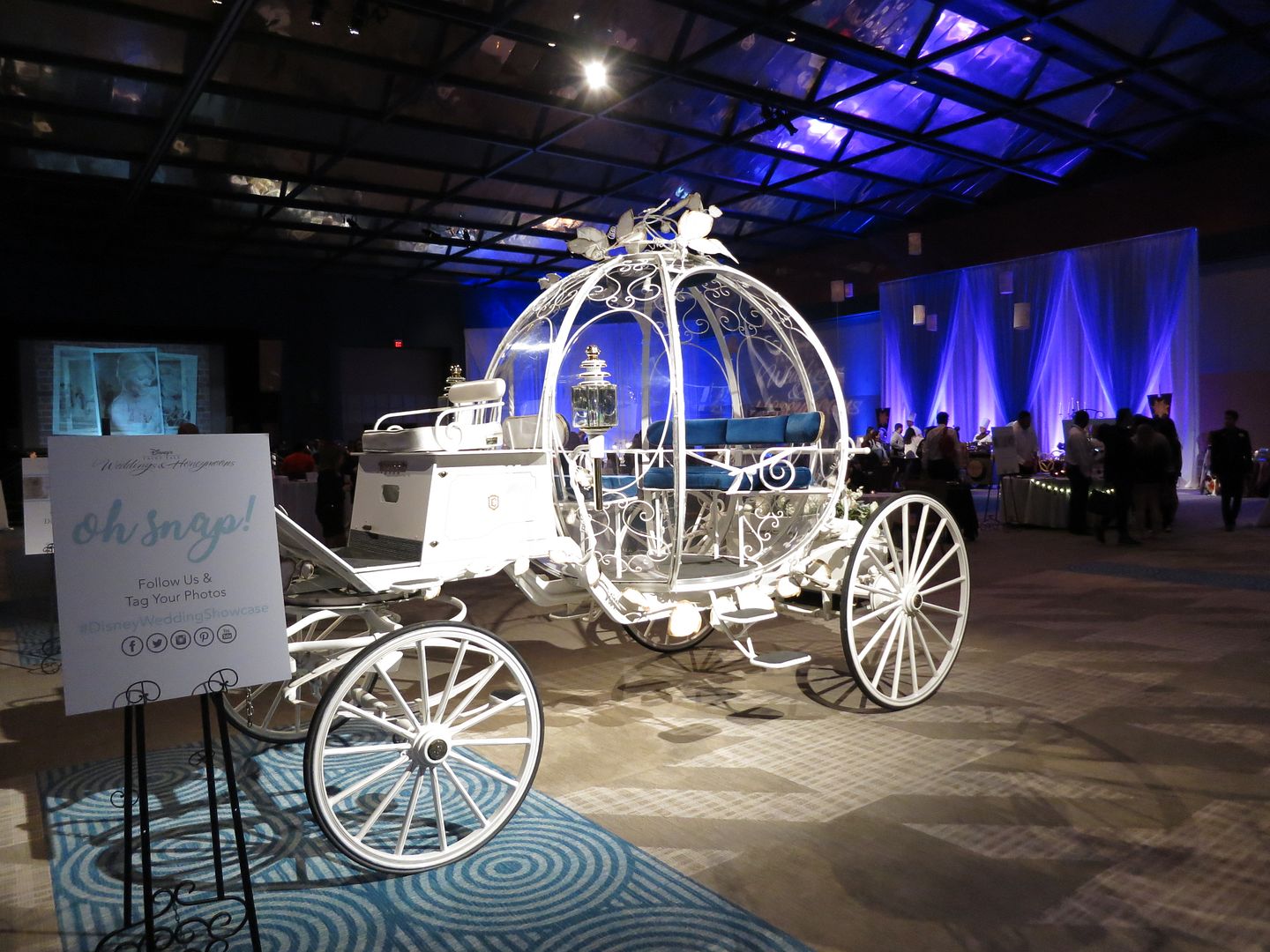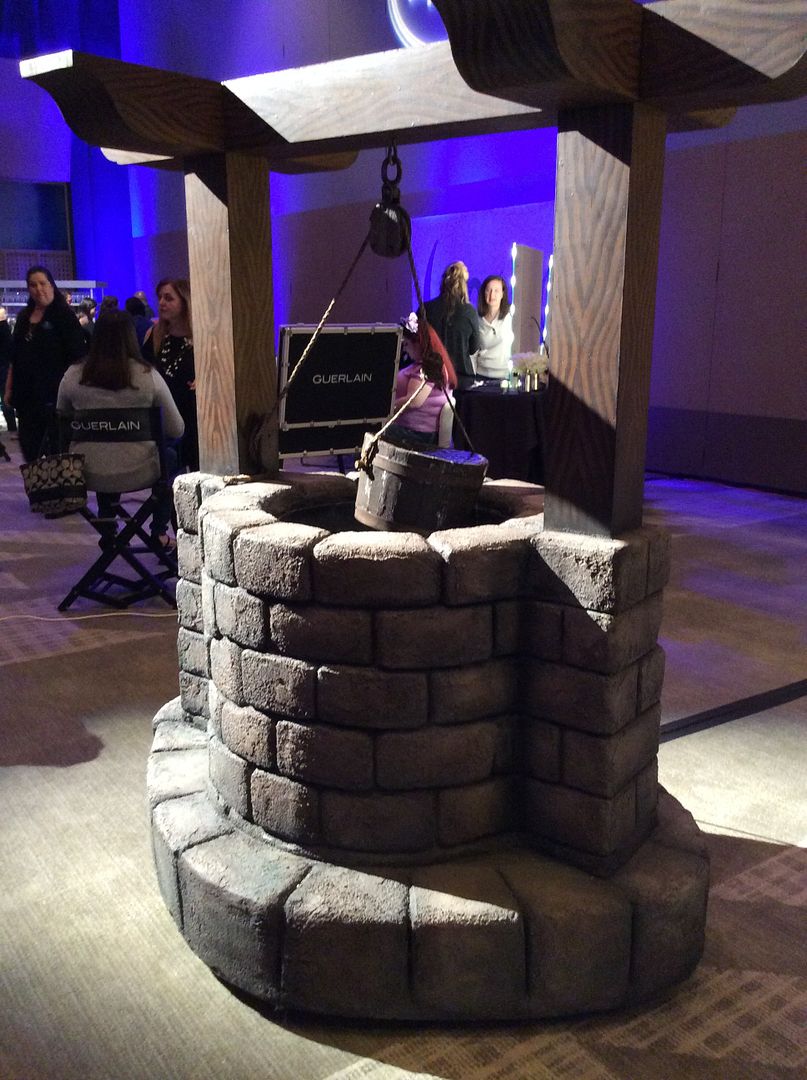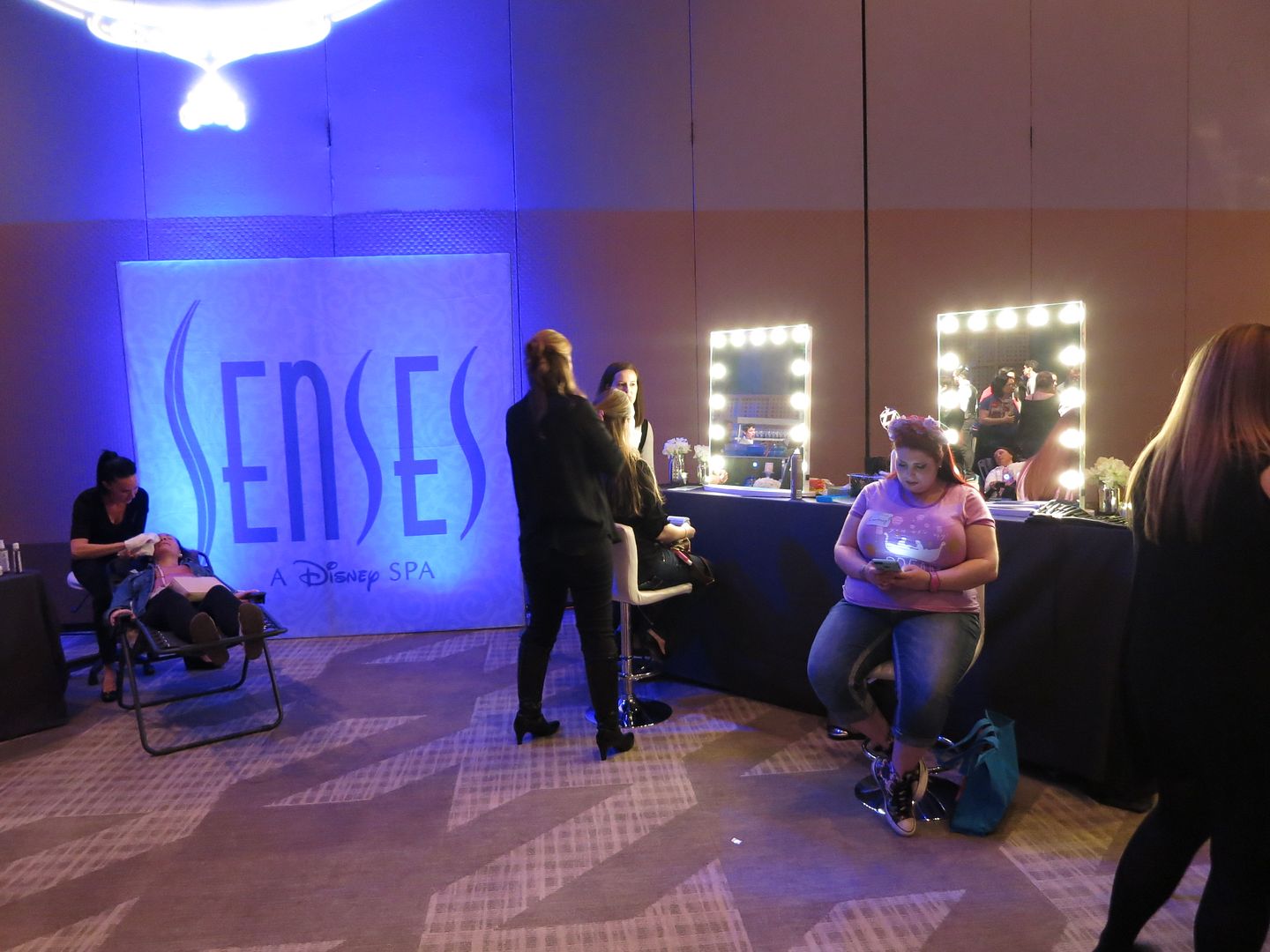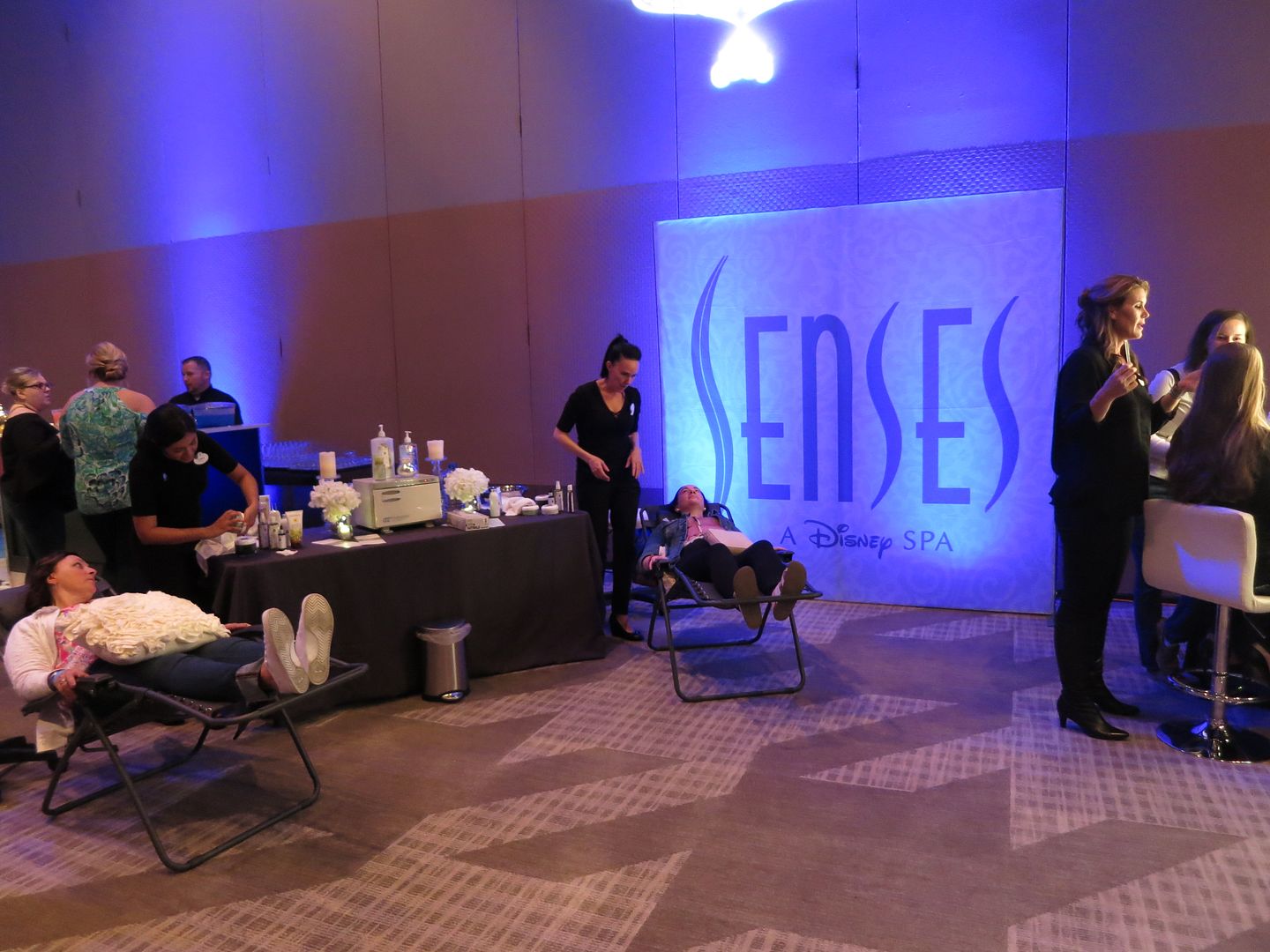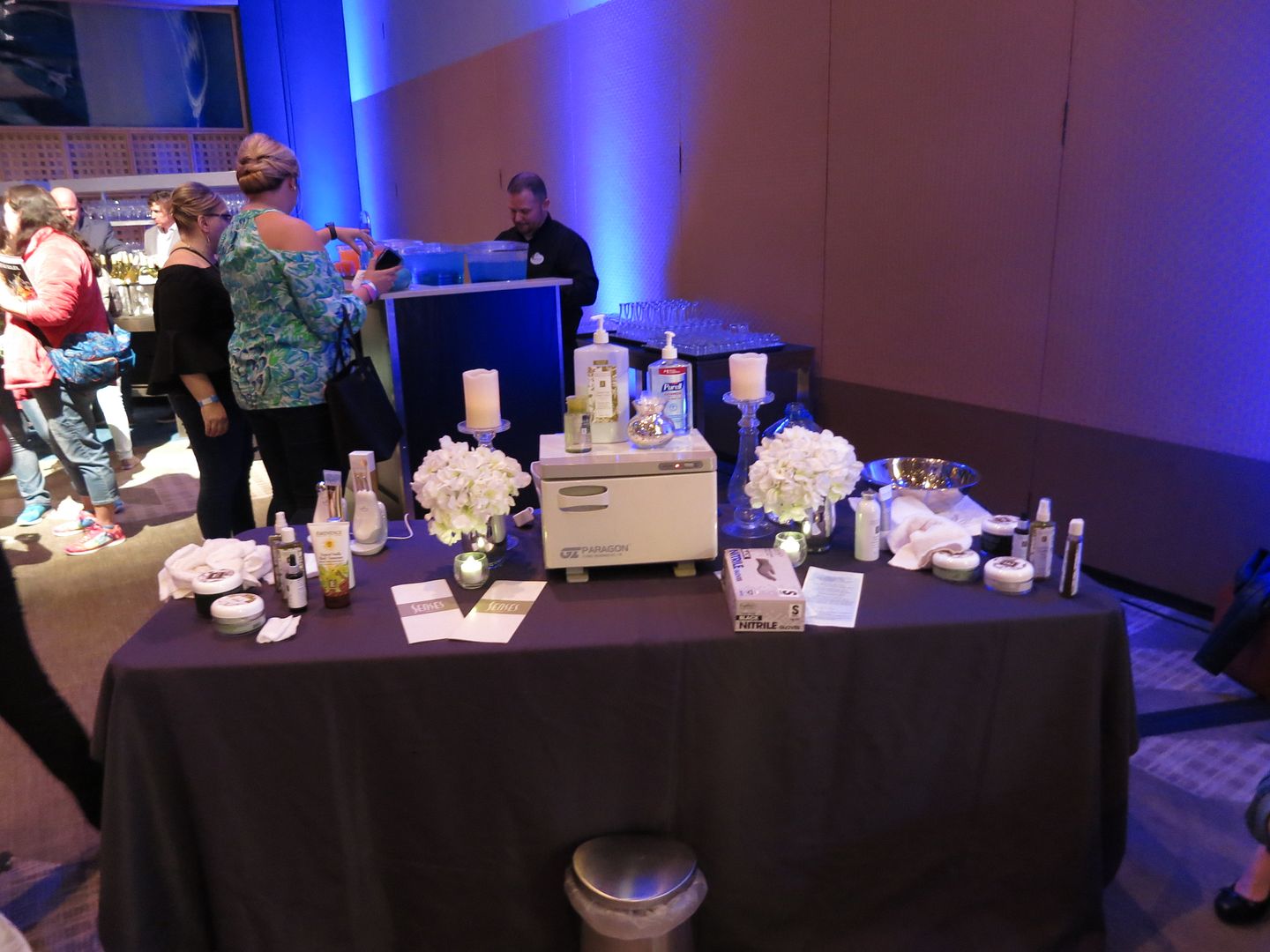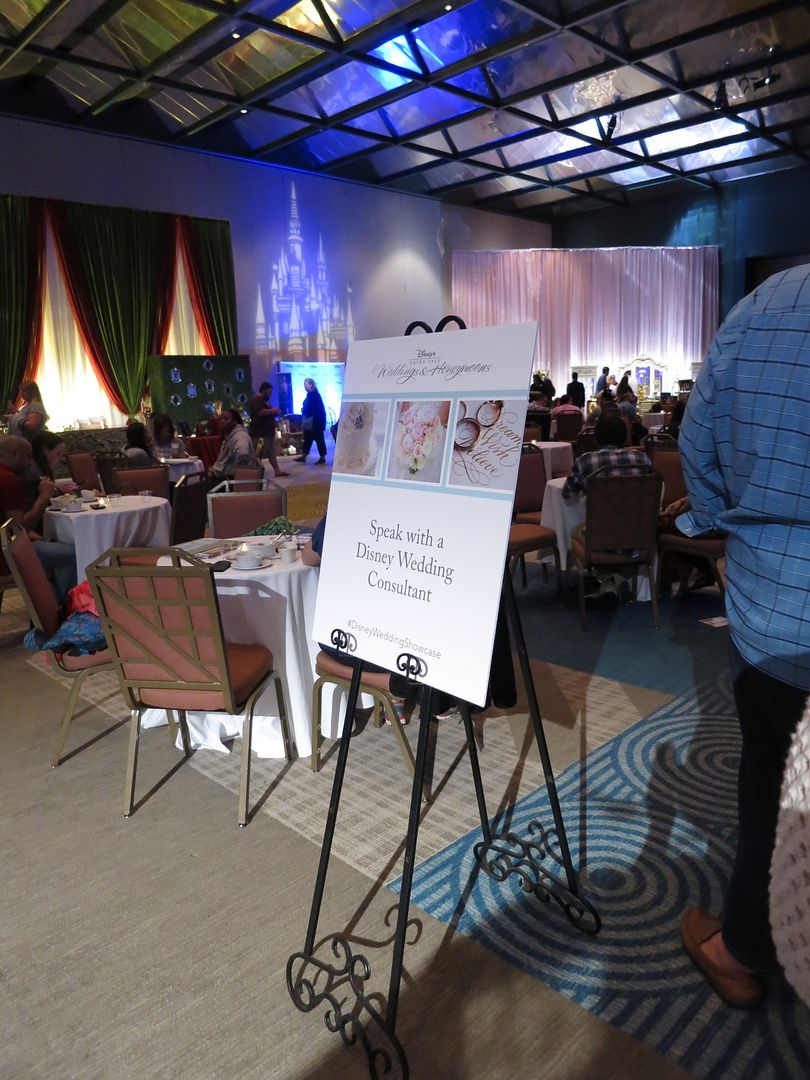 You can actually hire an artist to paint your wedding while it's happening!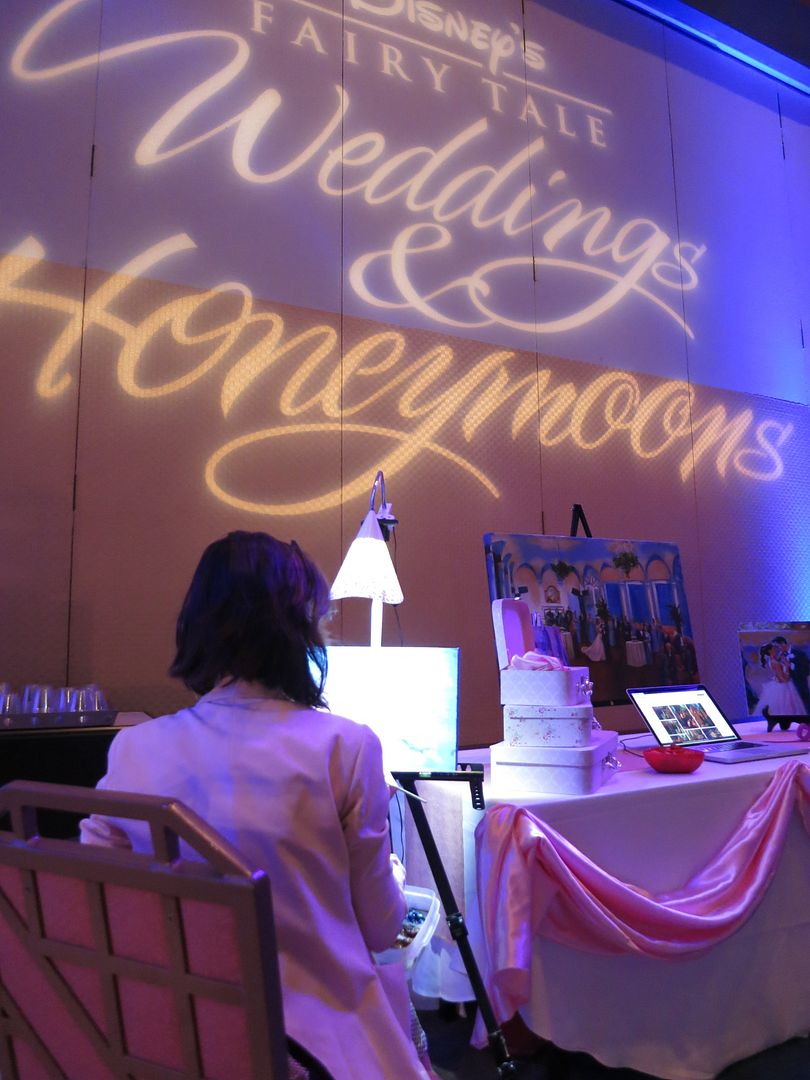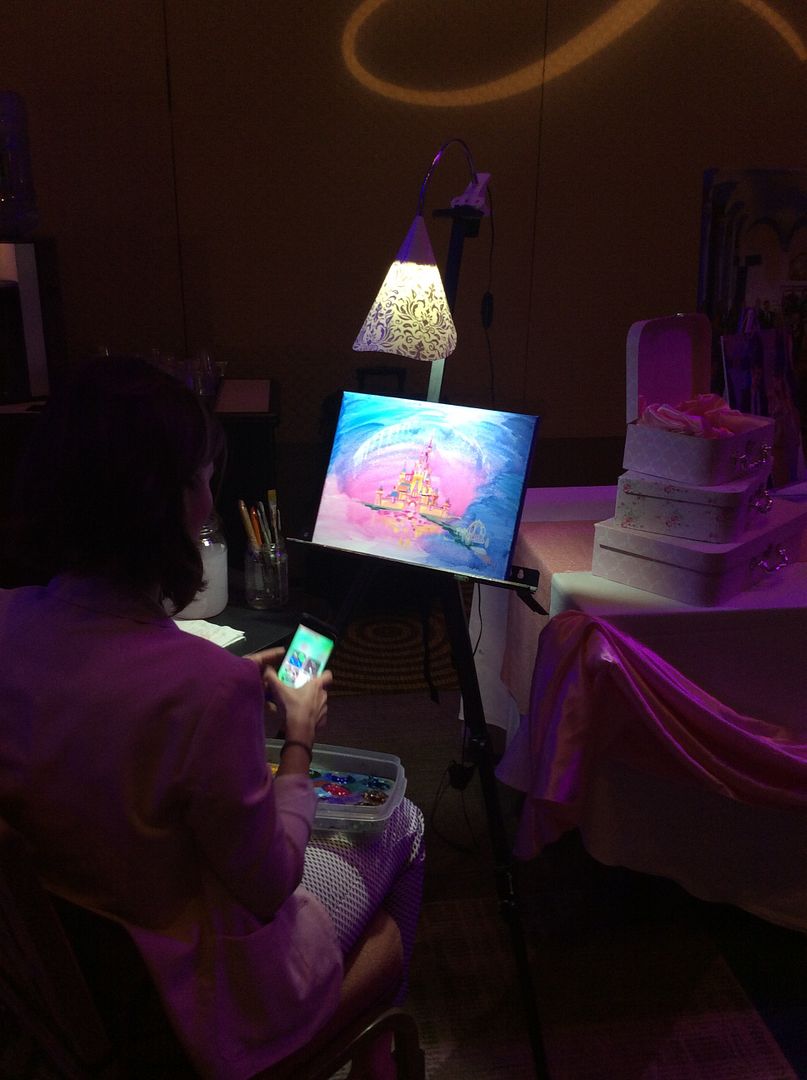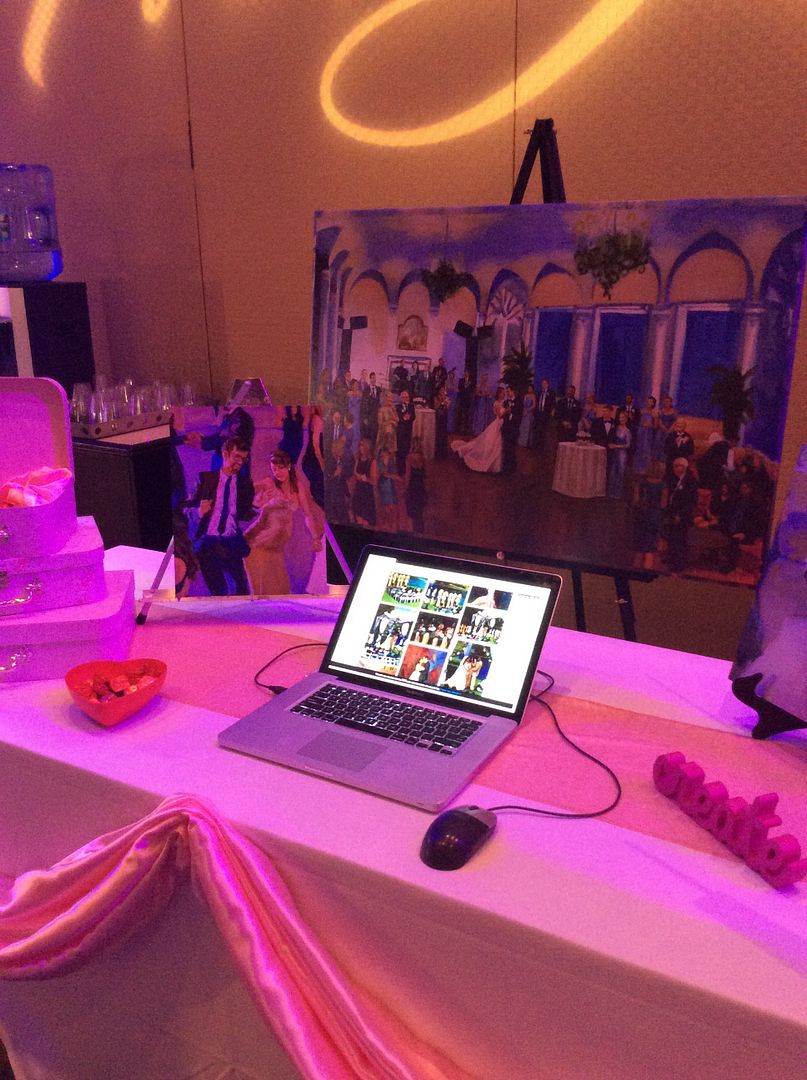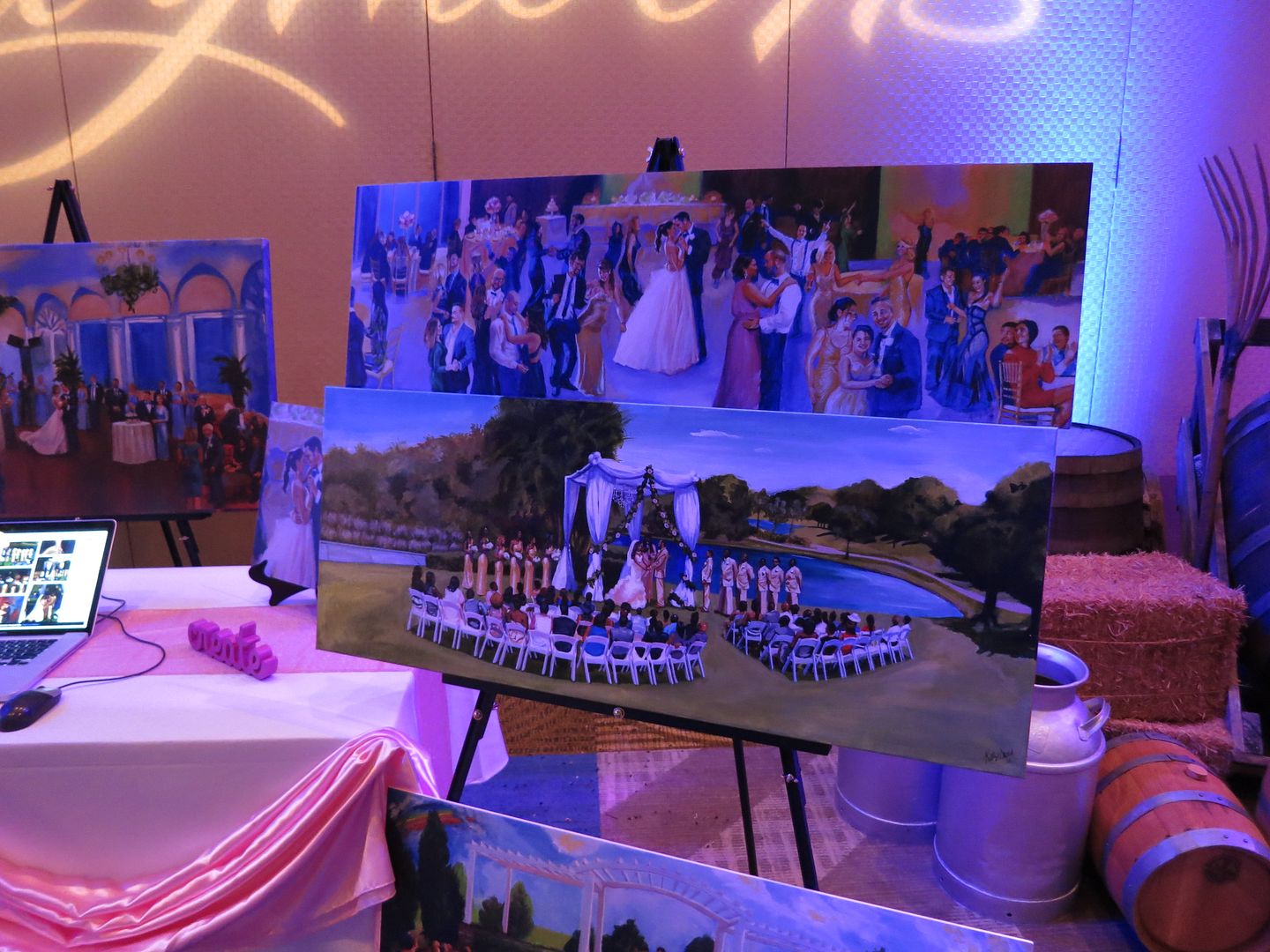 One of my favorite parts of these bridal showcases is getting to talk with a real-live Disney pastry chef. Those of us who like to order custom celebration cakes at Walt Disney World know the process can be super-confusing, and often the Private Dining staffers who take the orders aren't aware of what the pastry team is really capable of. You'd be surprised what is actually possible when you go straight to the source!
Here are all the display cakes, including the famous $2,900 projection-mapping wedding cake.
No. 1 Rule of bridal showcases: You Snooze, You Lose (out on eating all the treats!)

Here's what they had to nibble on during the event…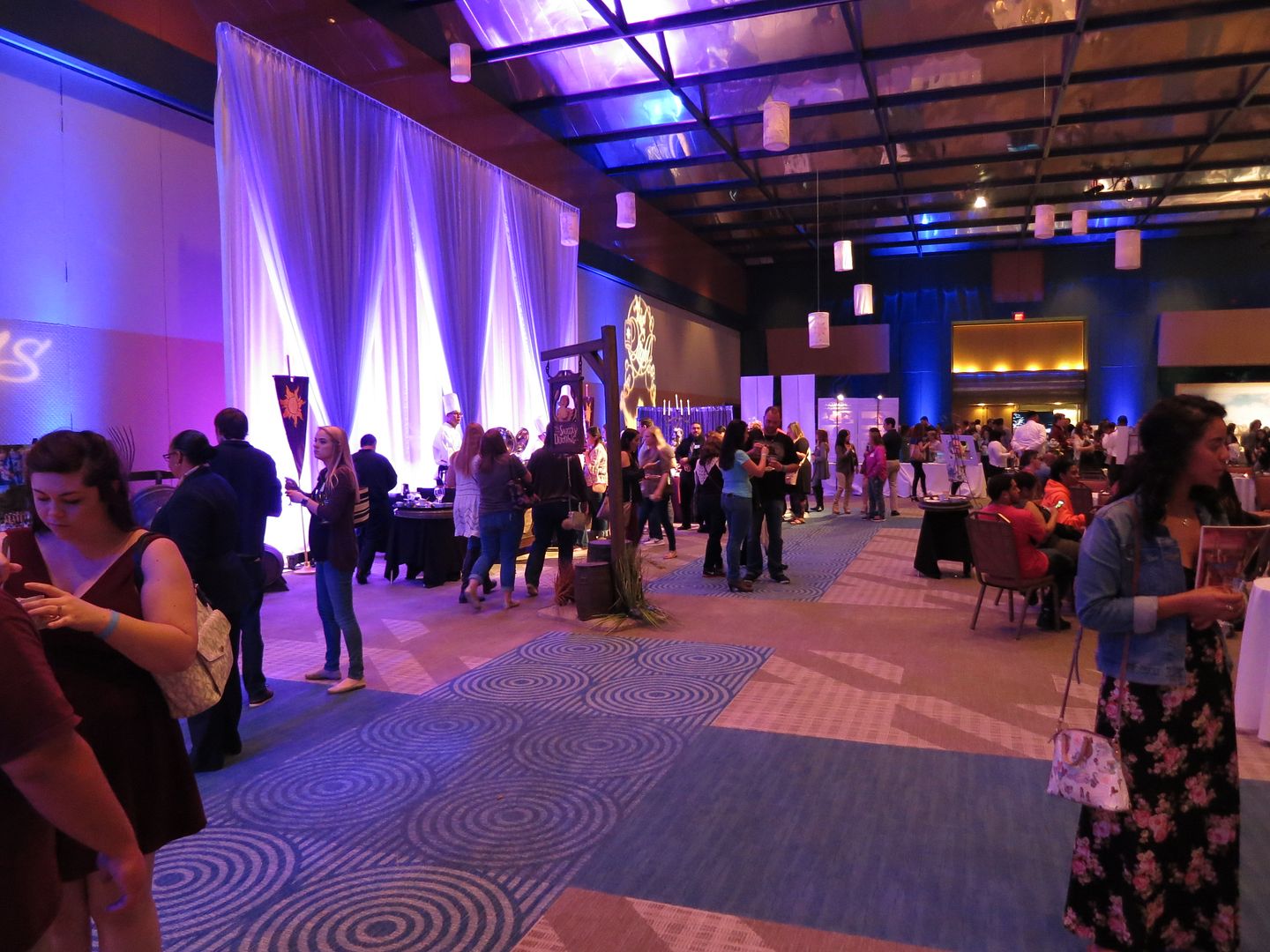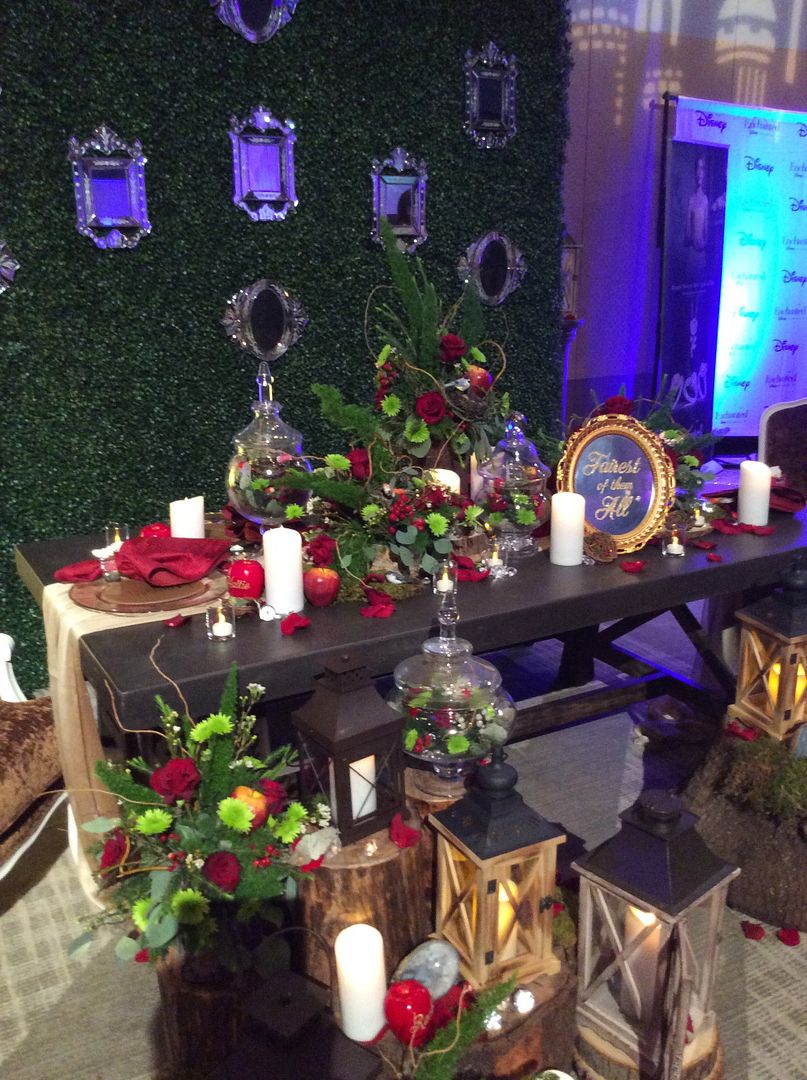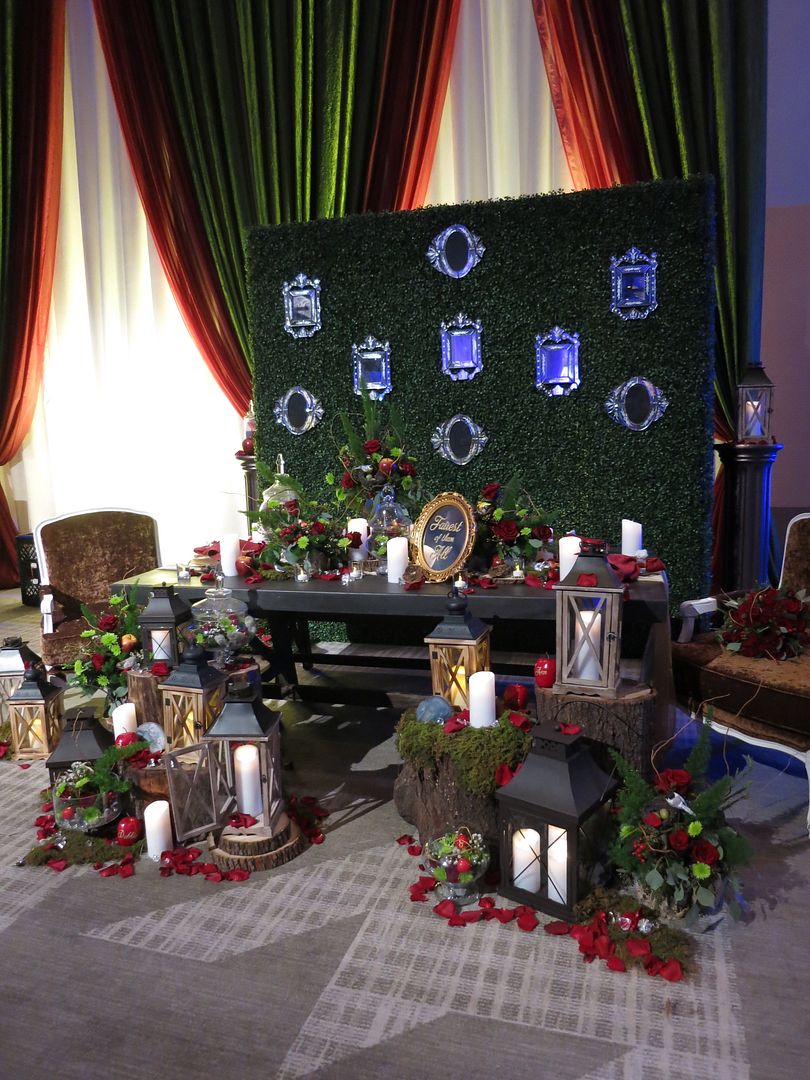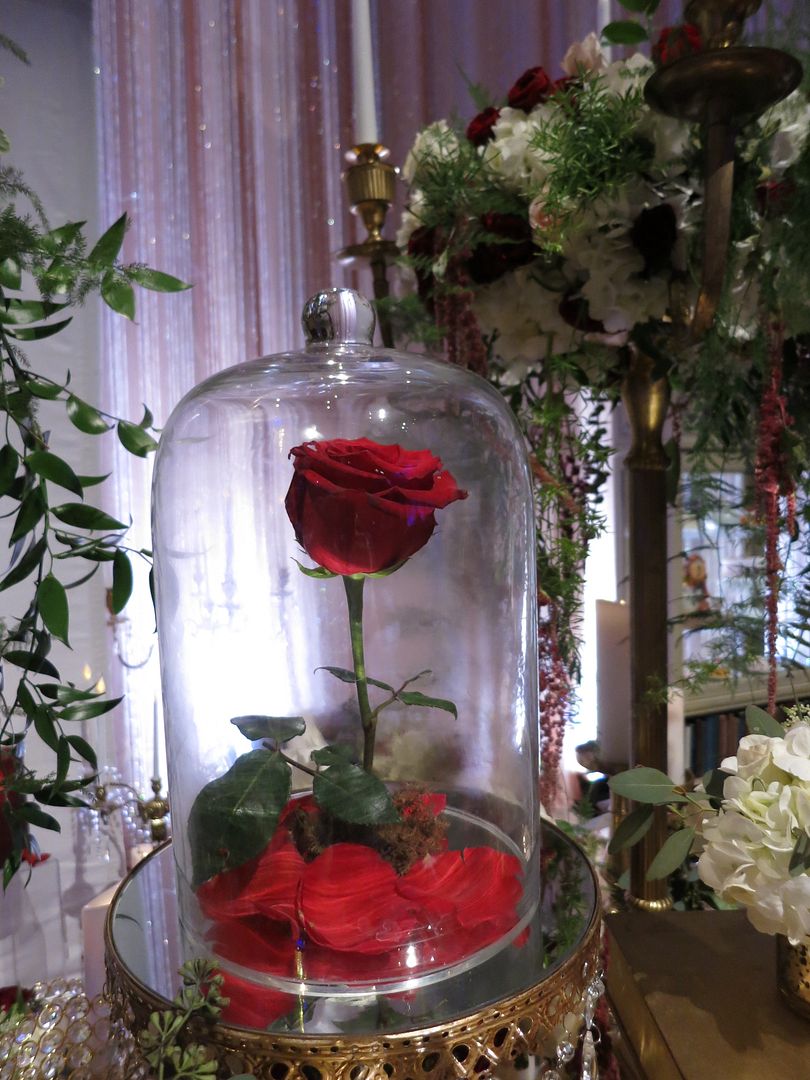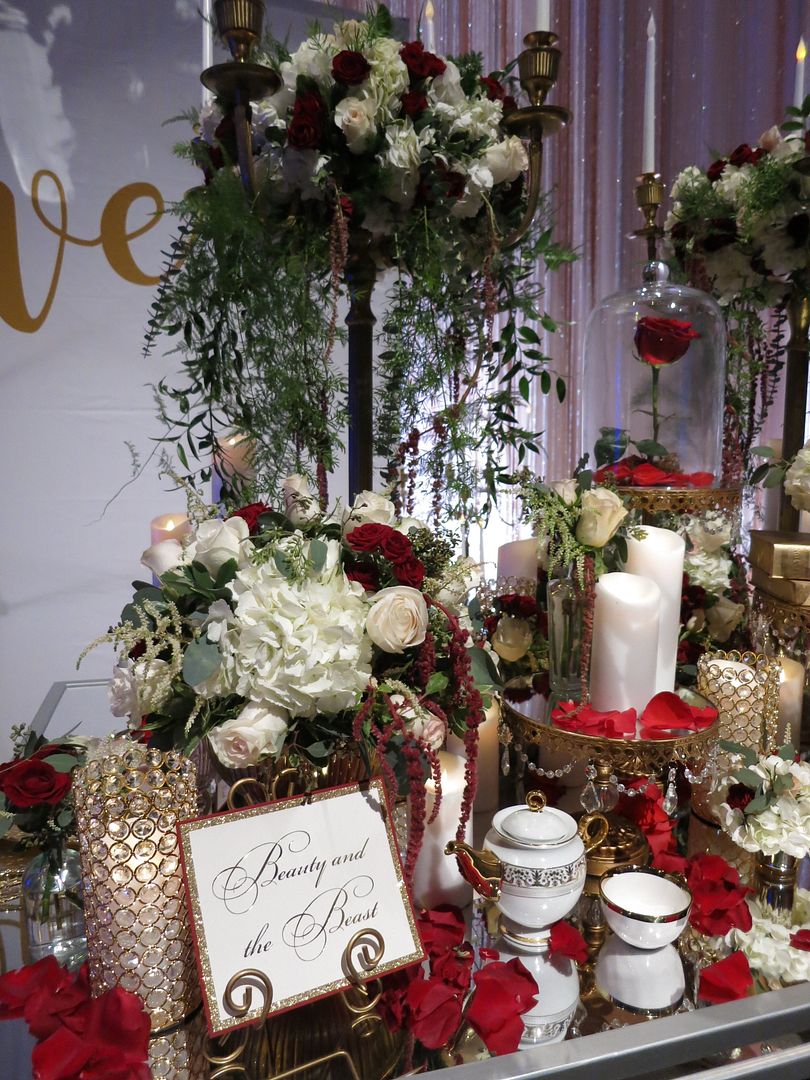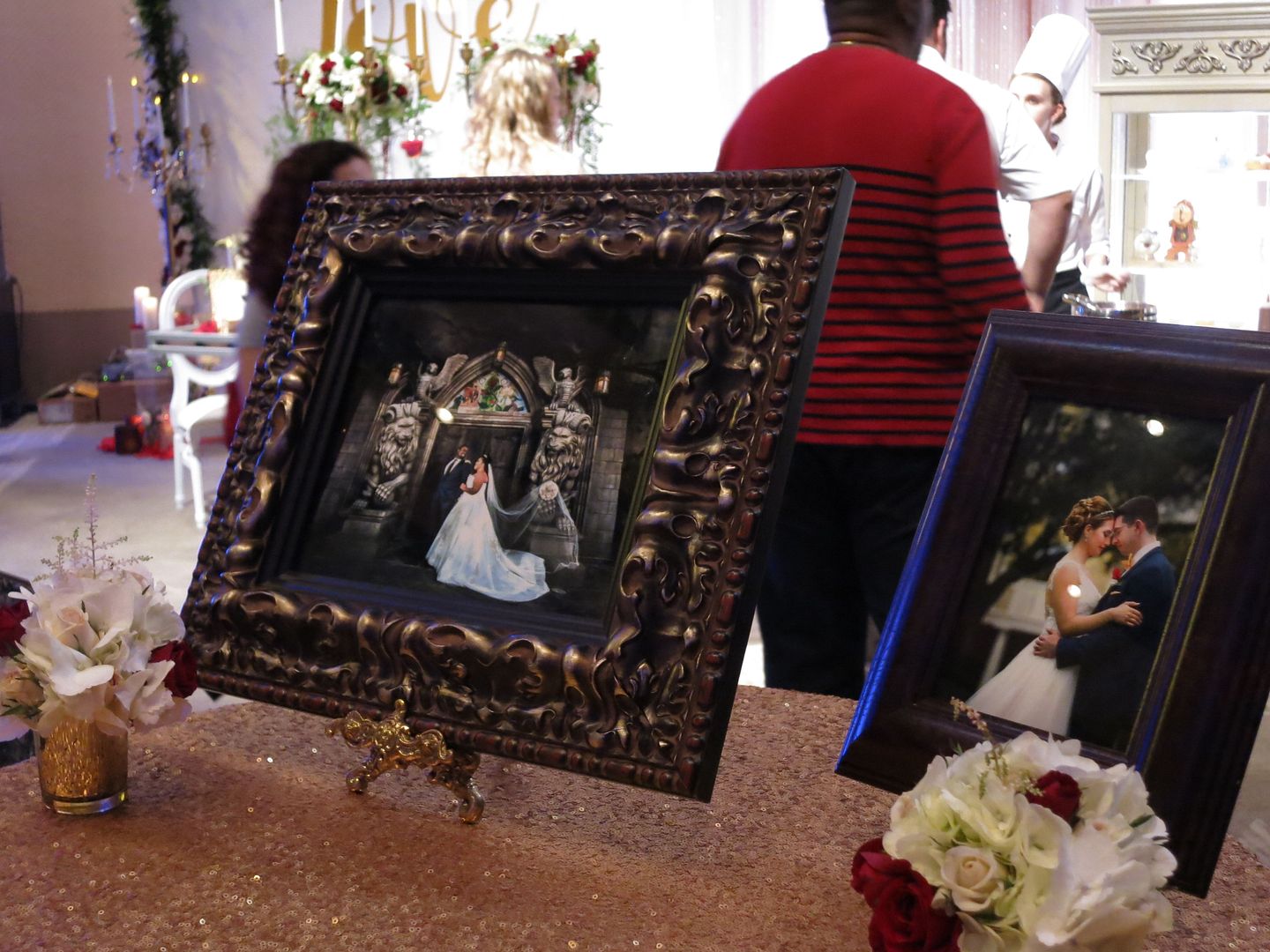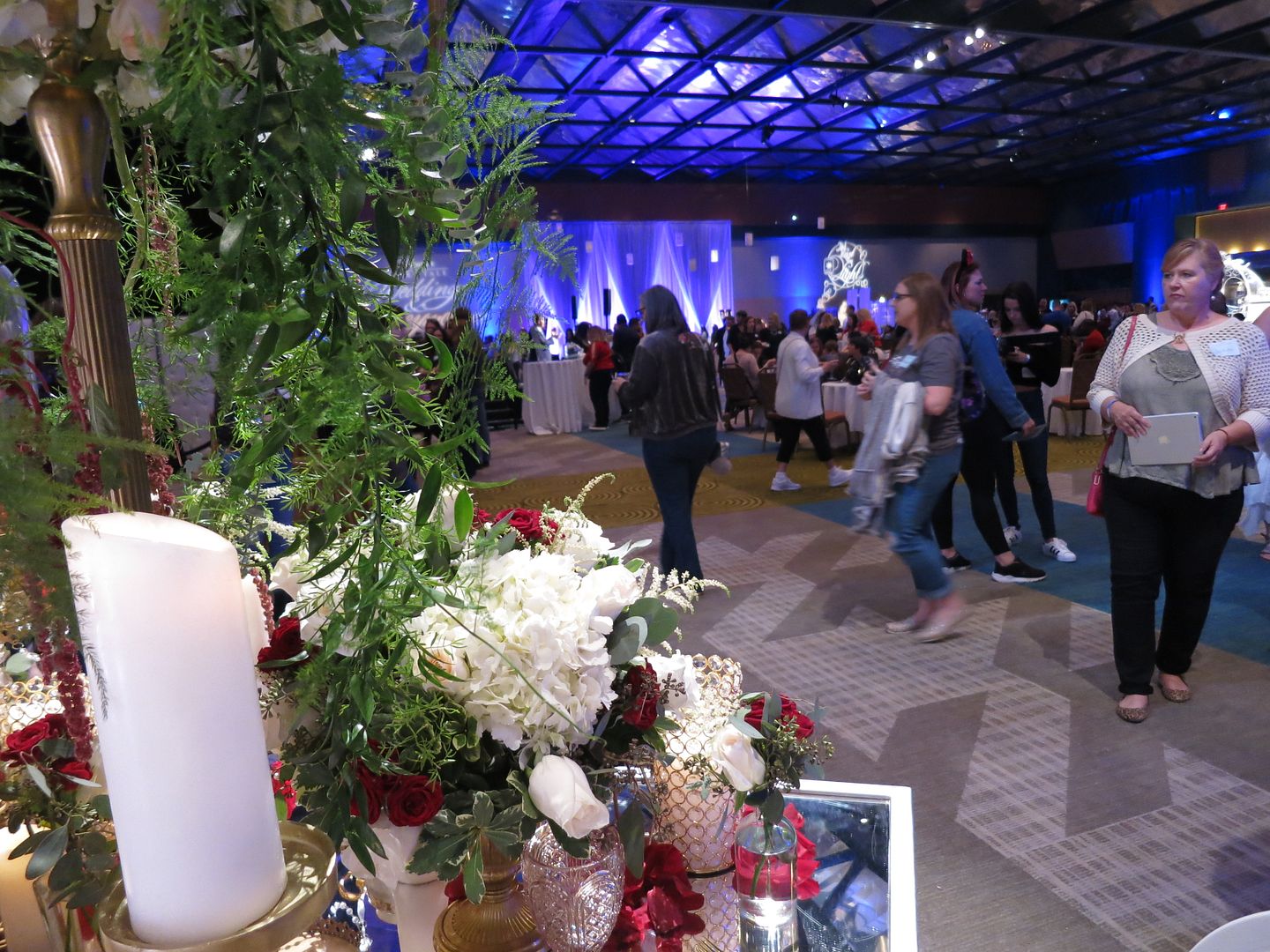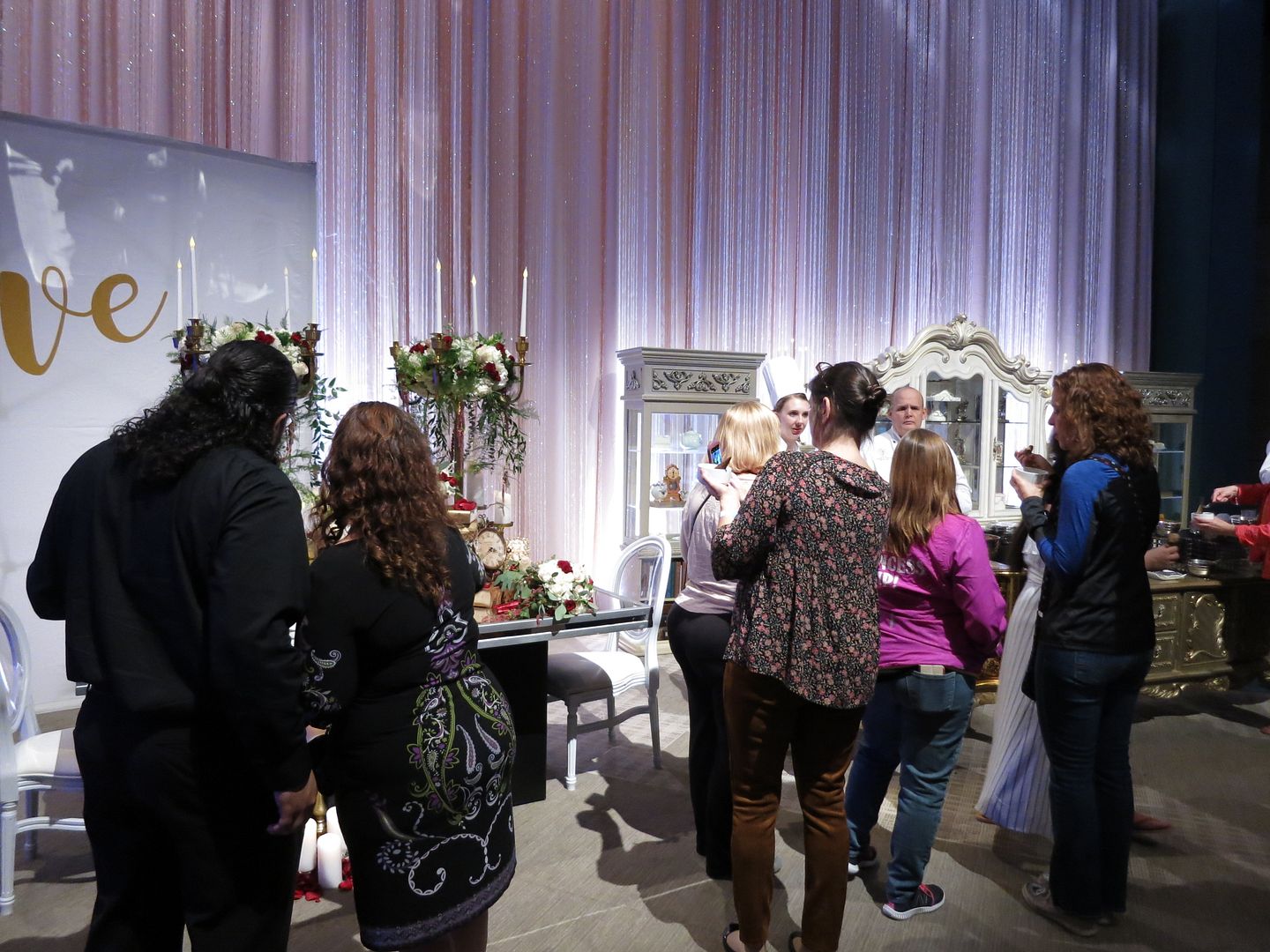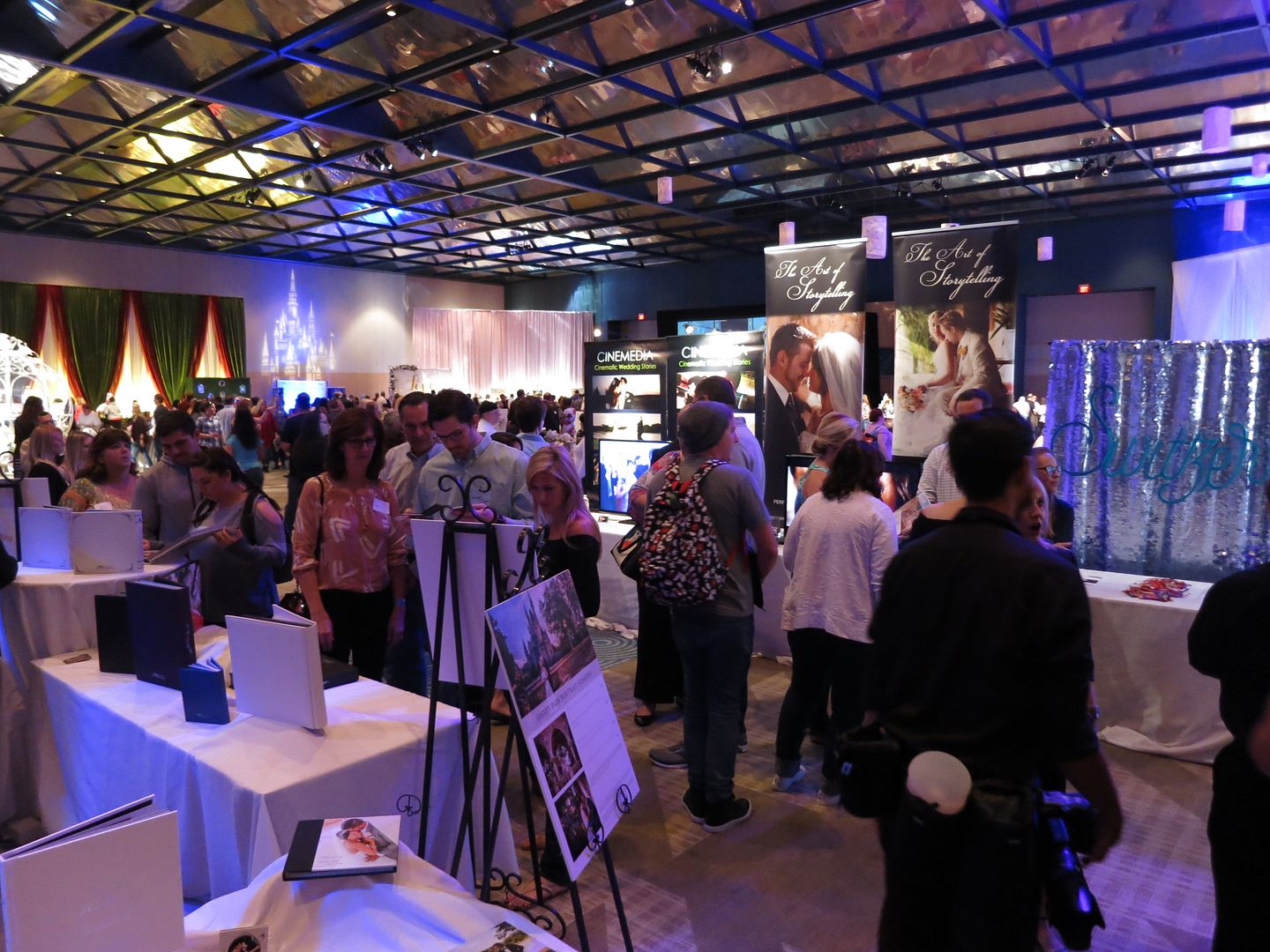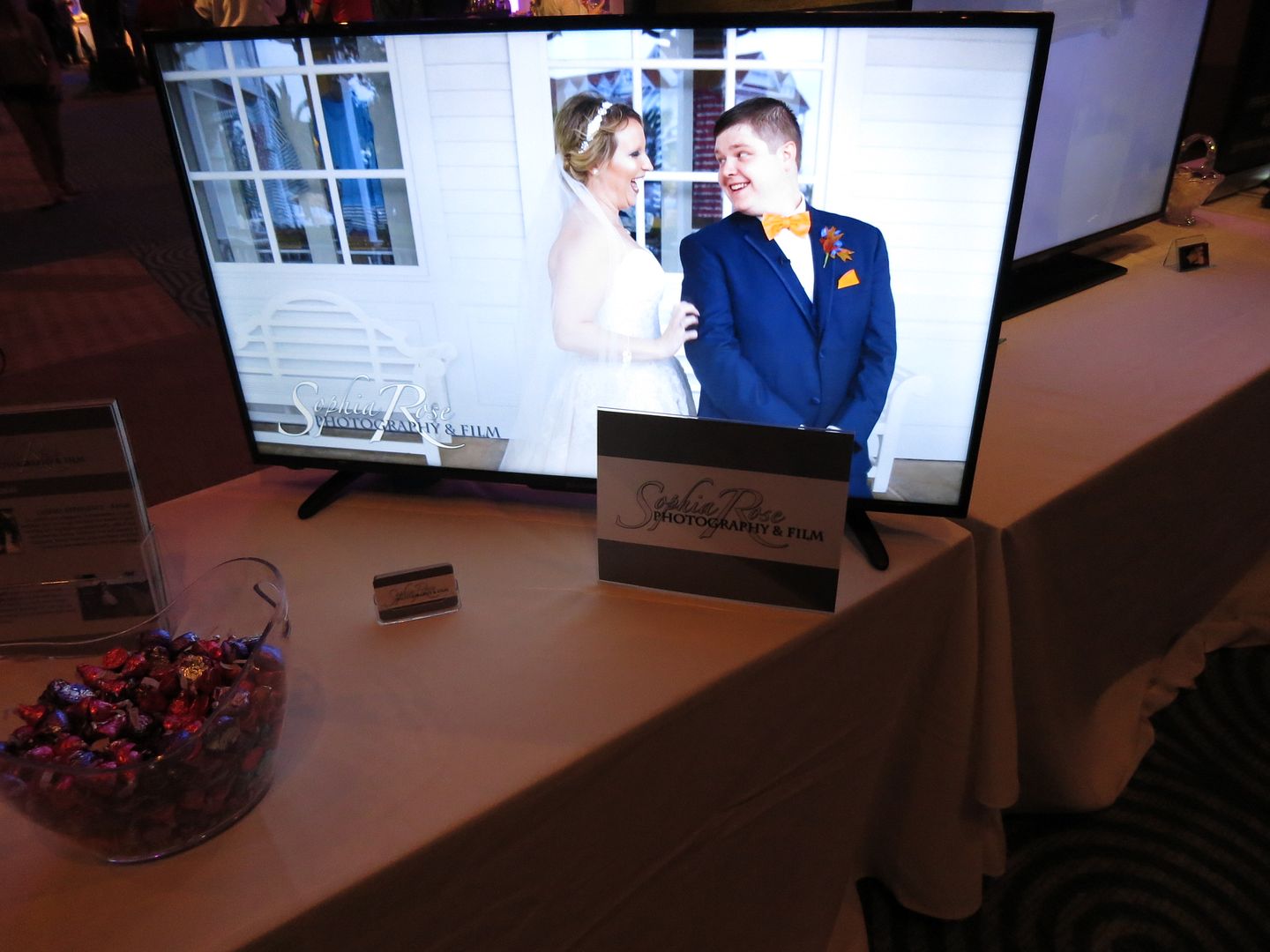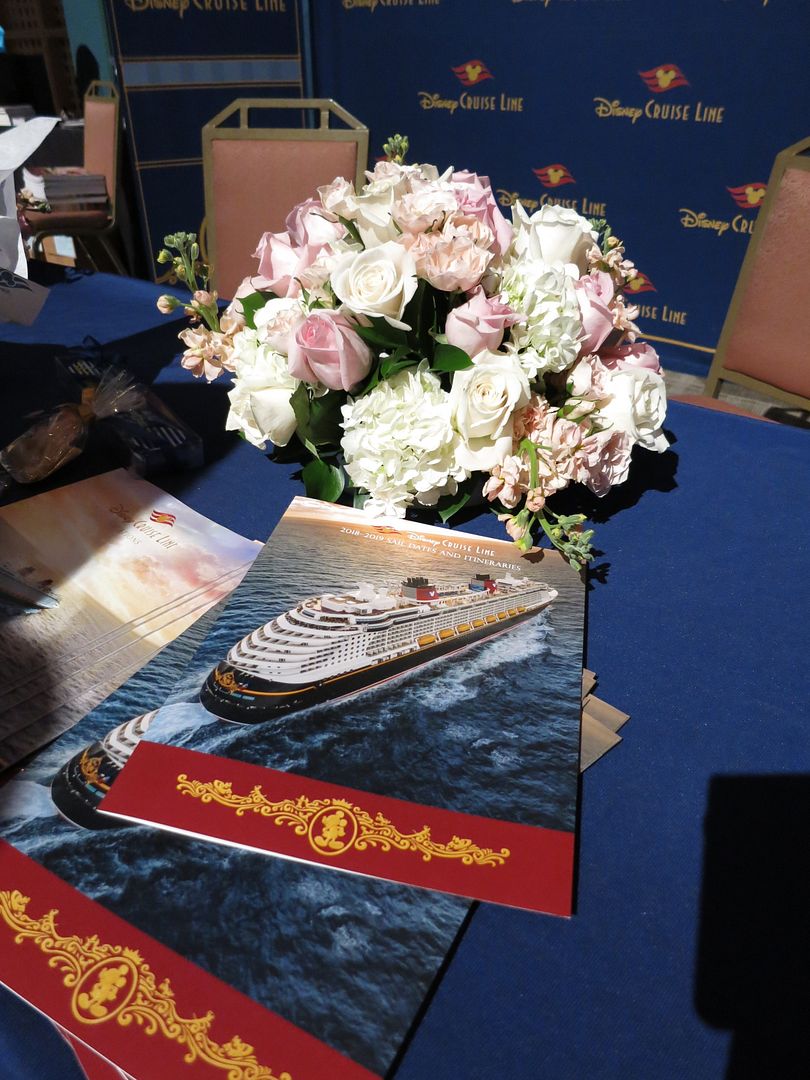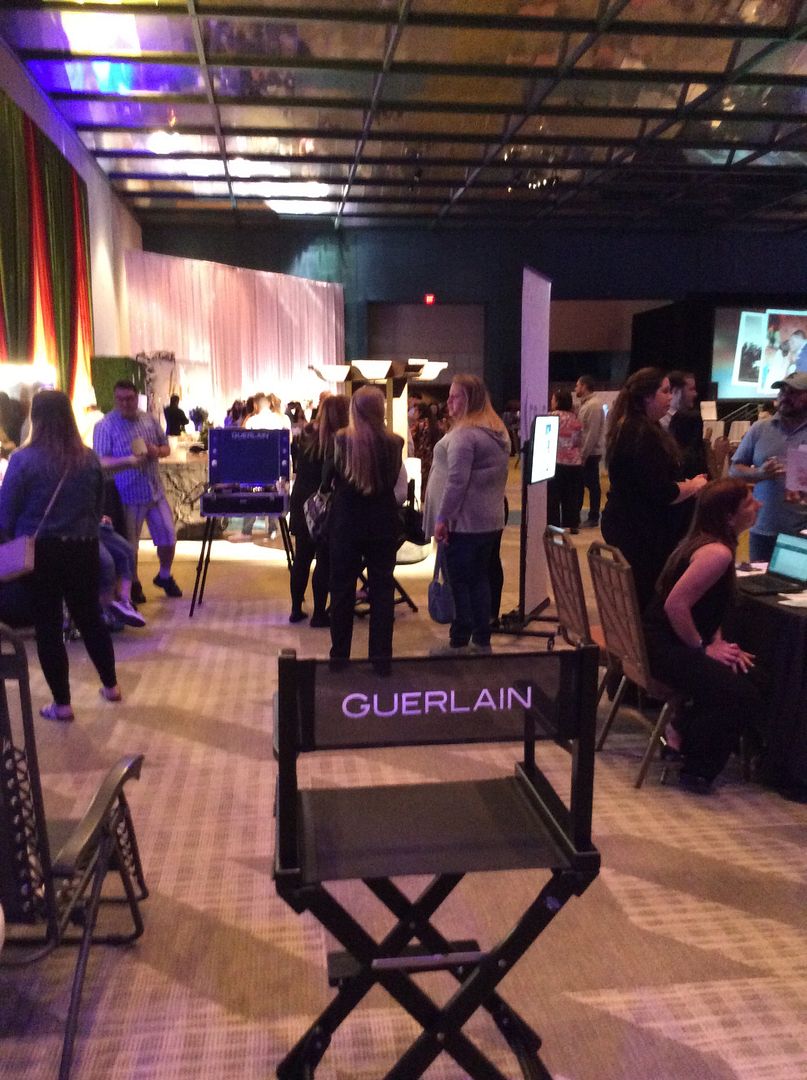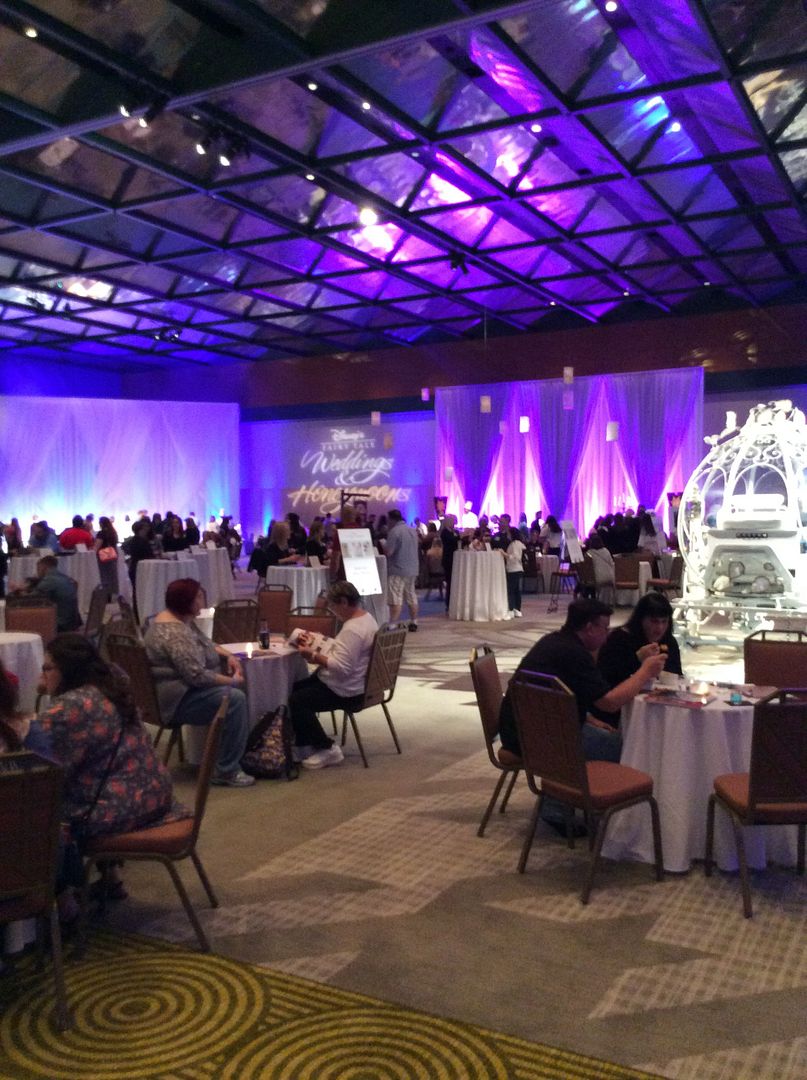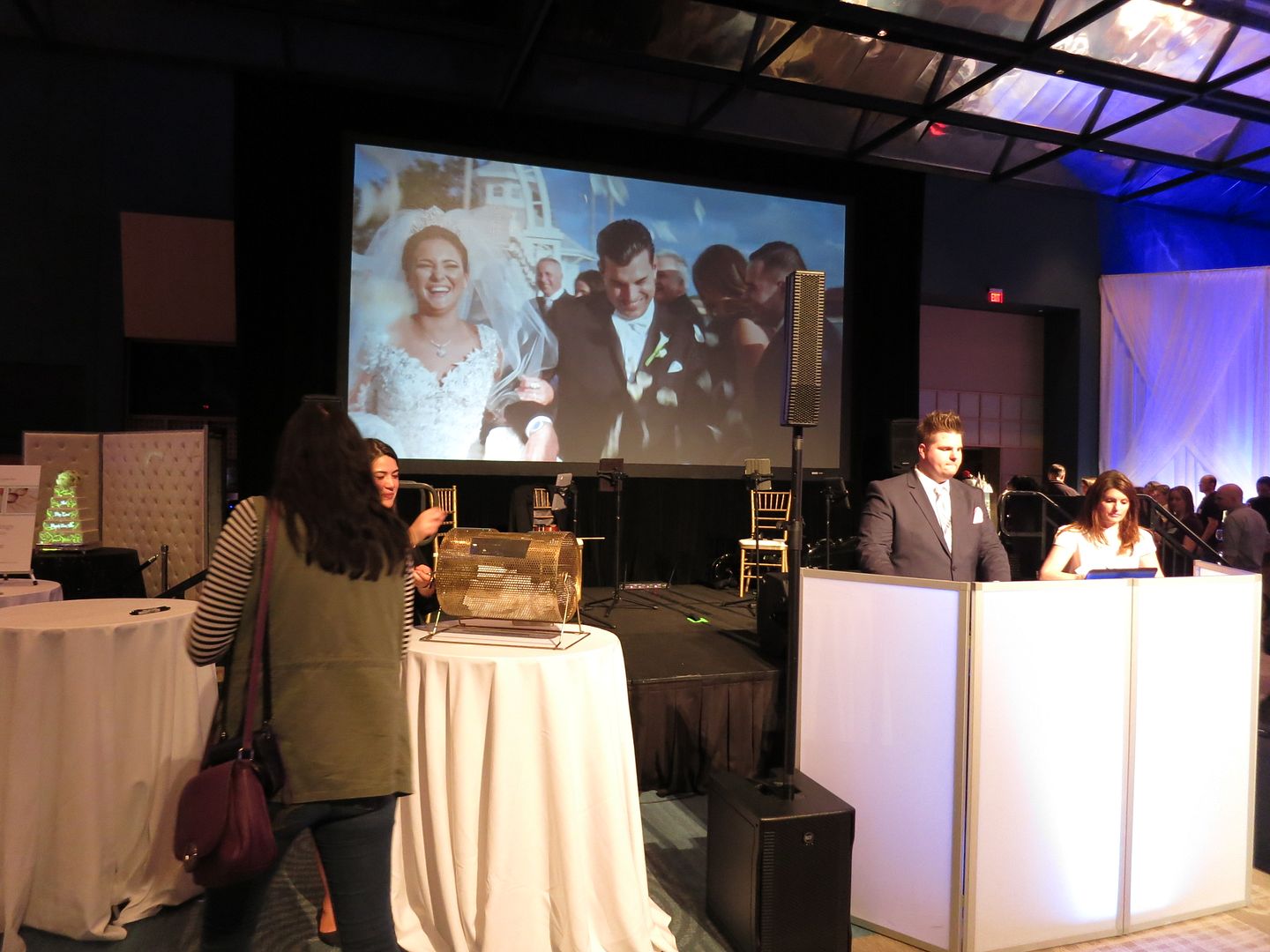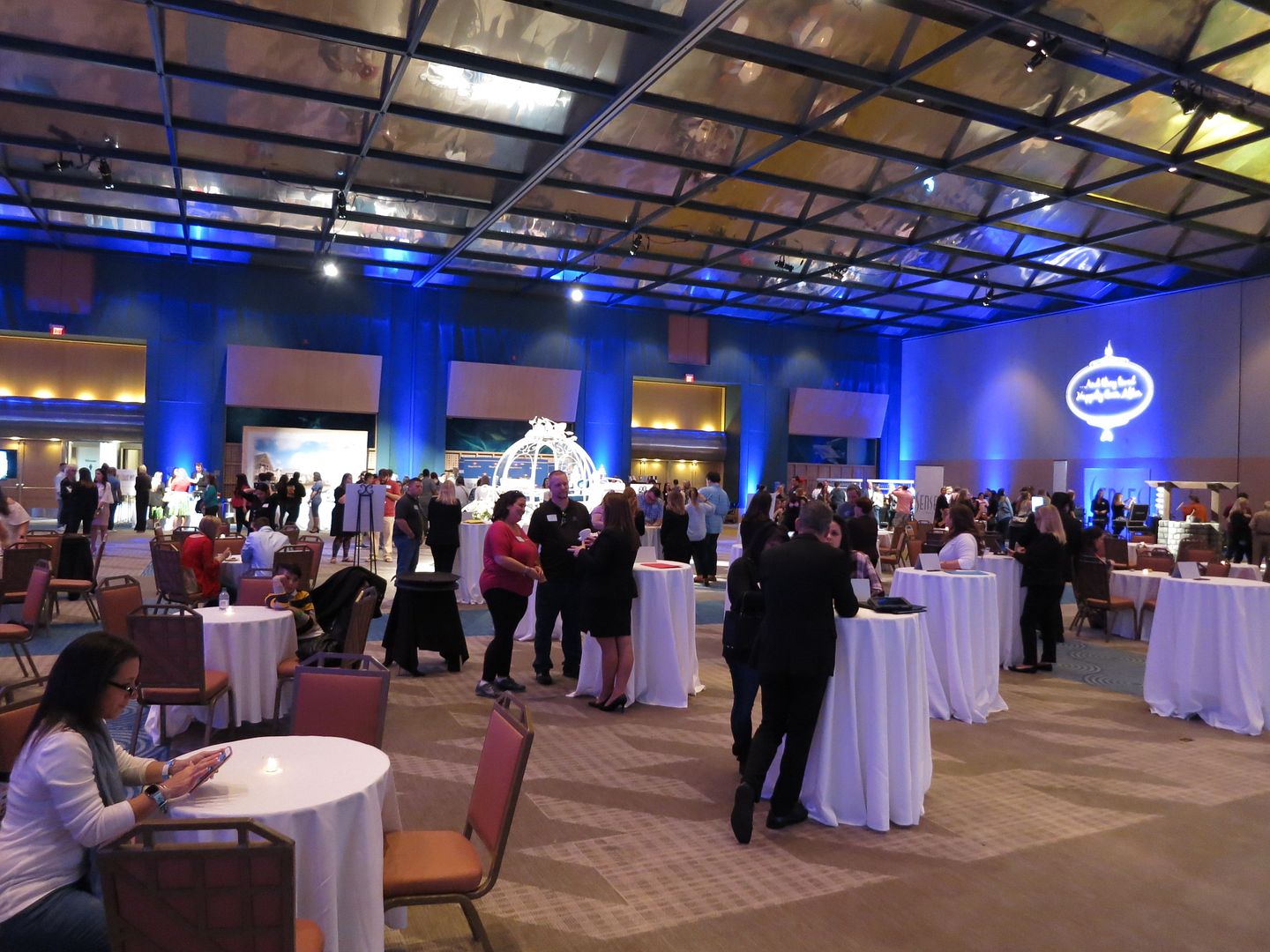 It's nice to see Disney has stocked up on Rapunzel/Tangled-themed props. It must be becoming more popular as a wedding theme.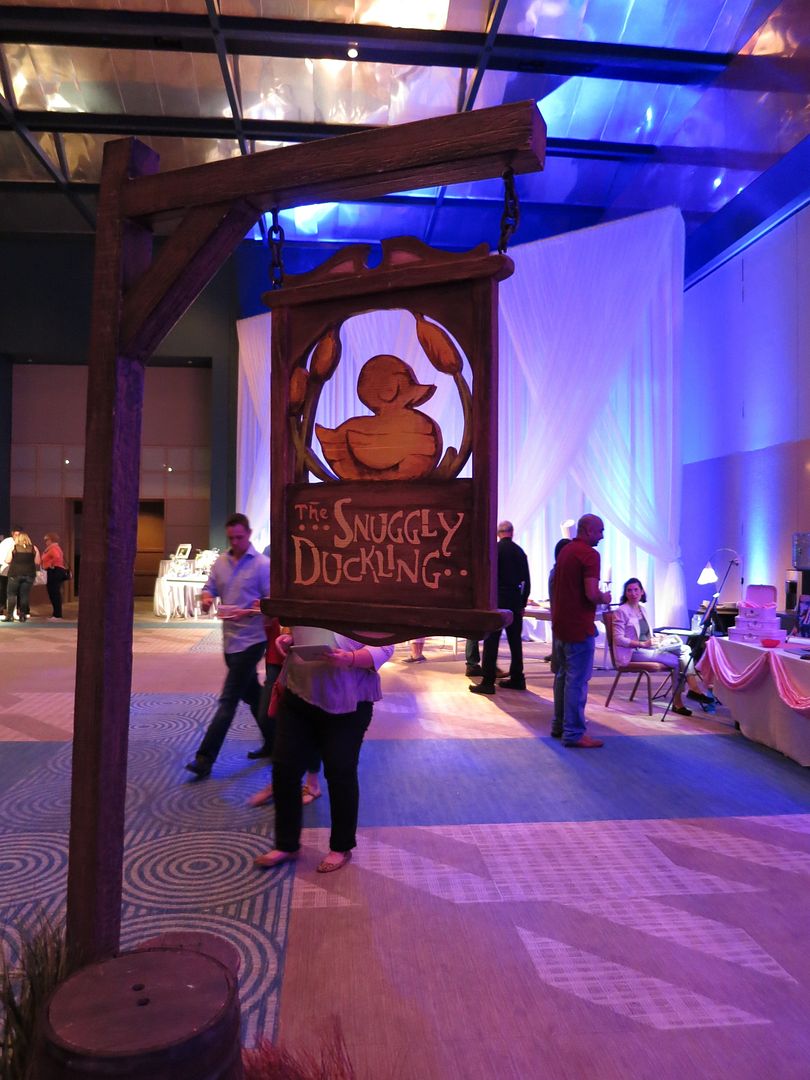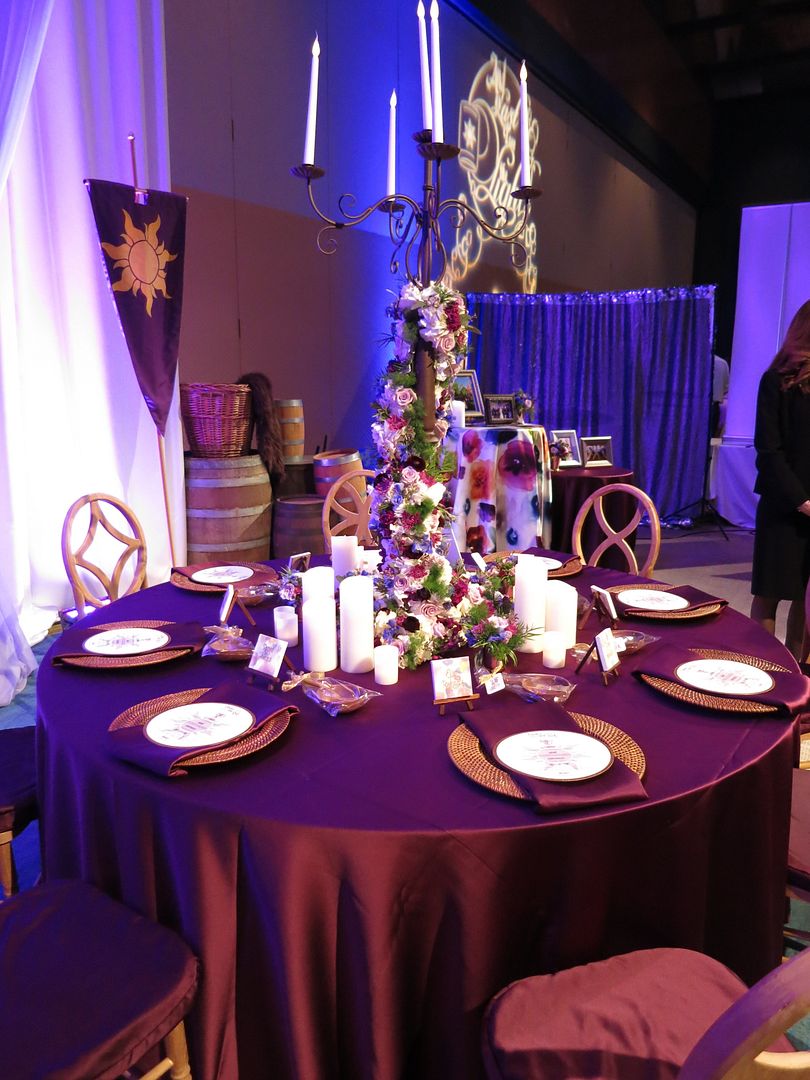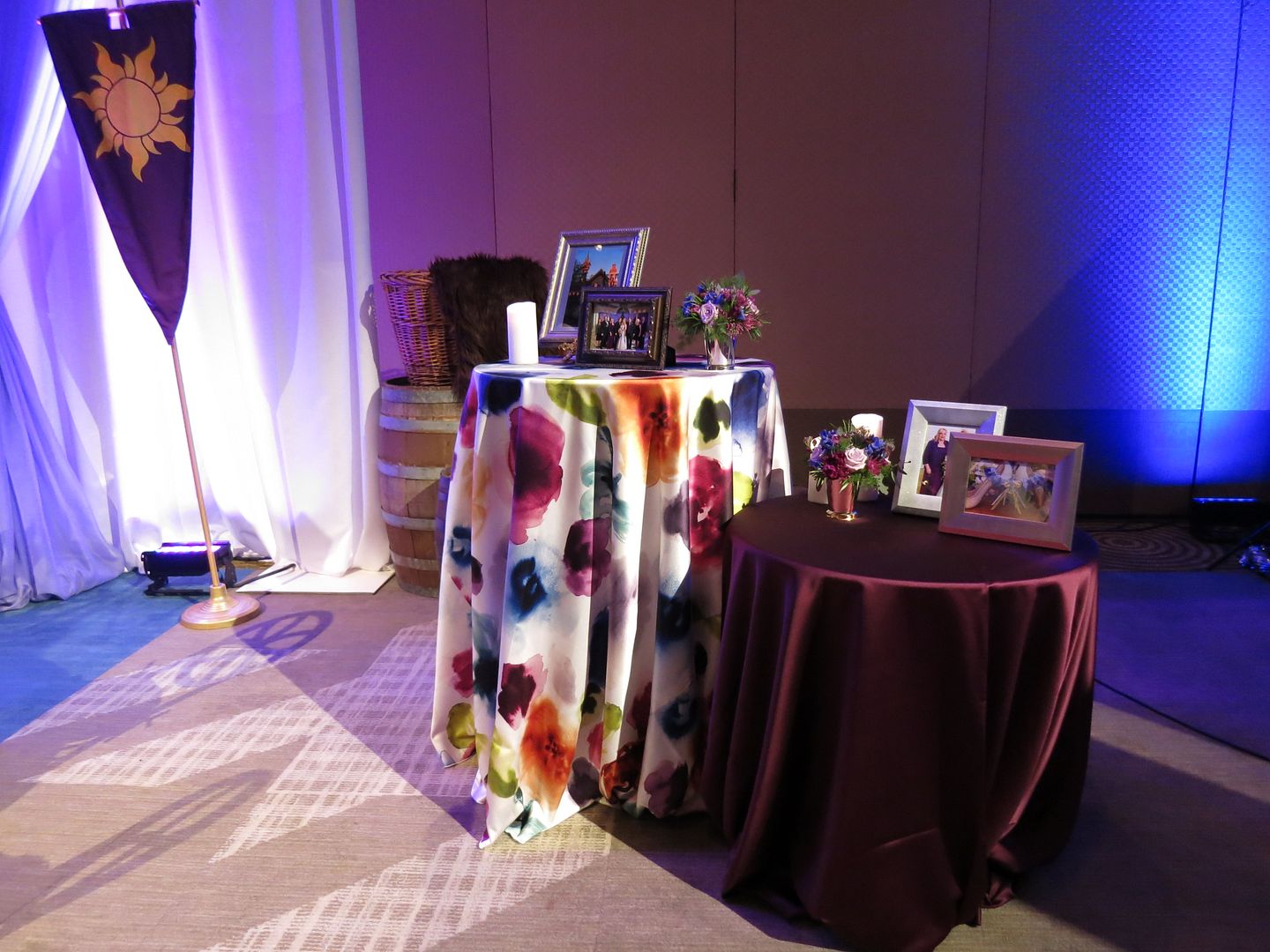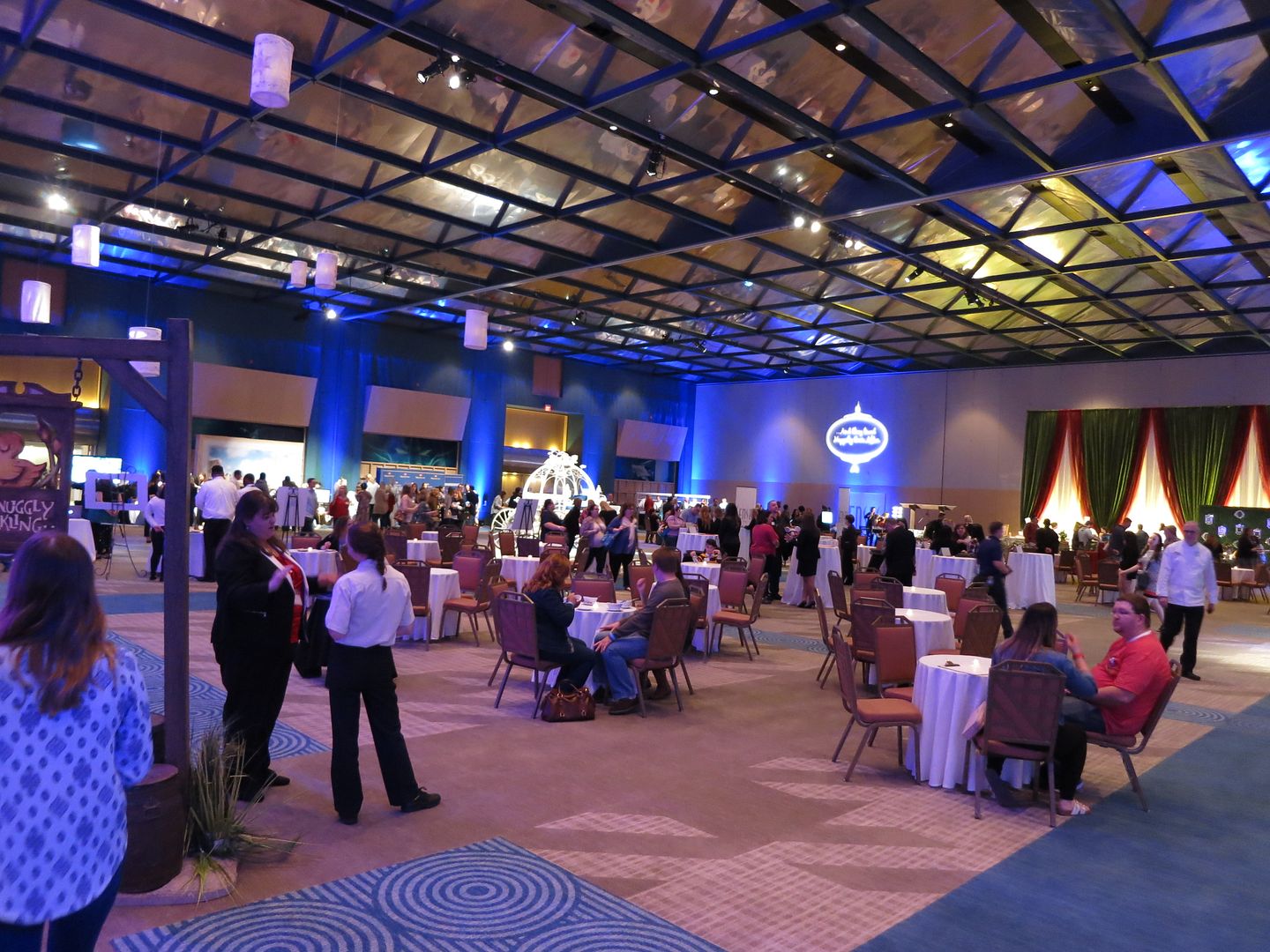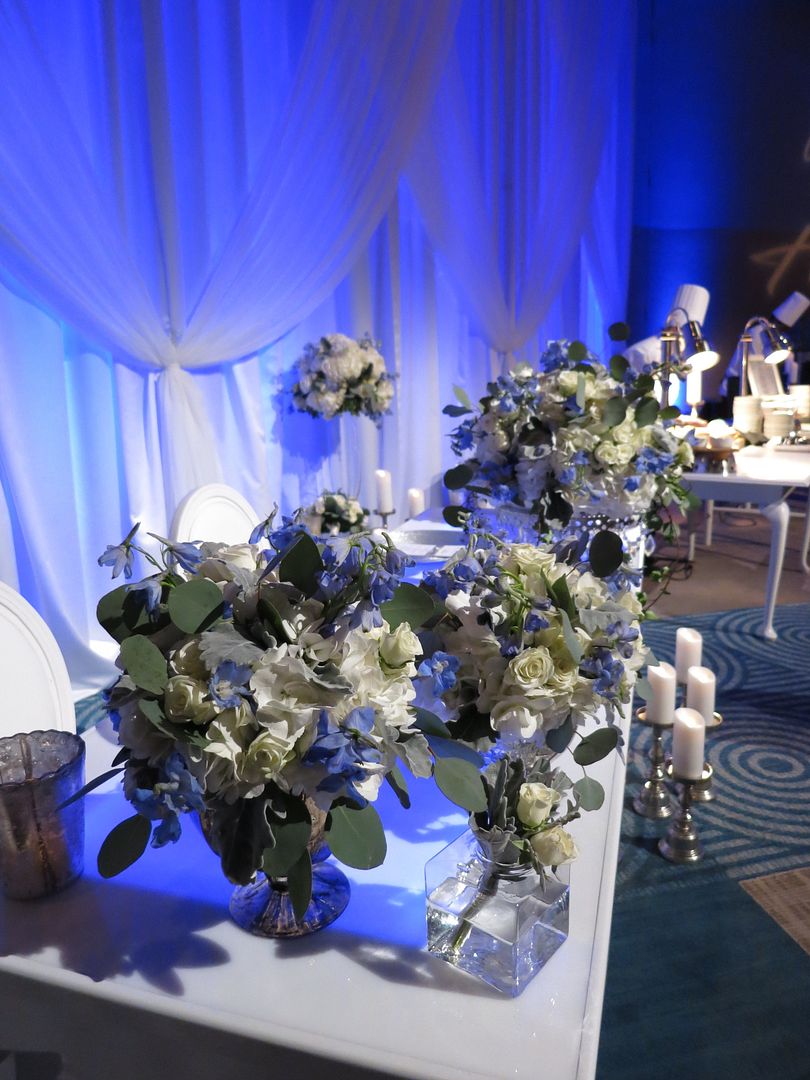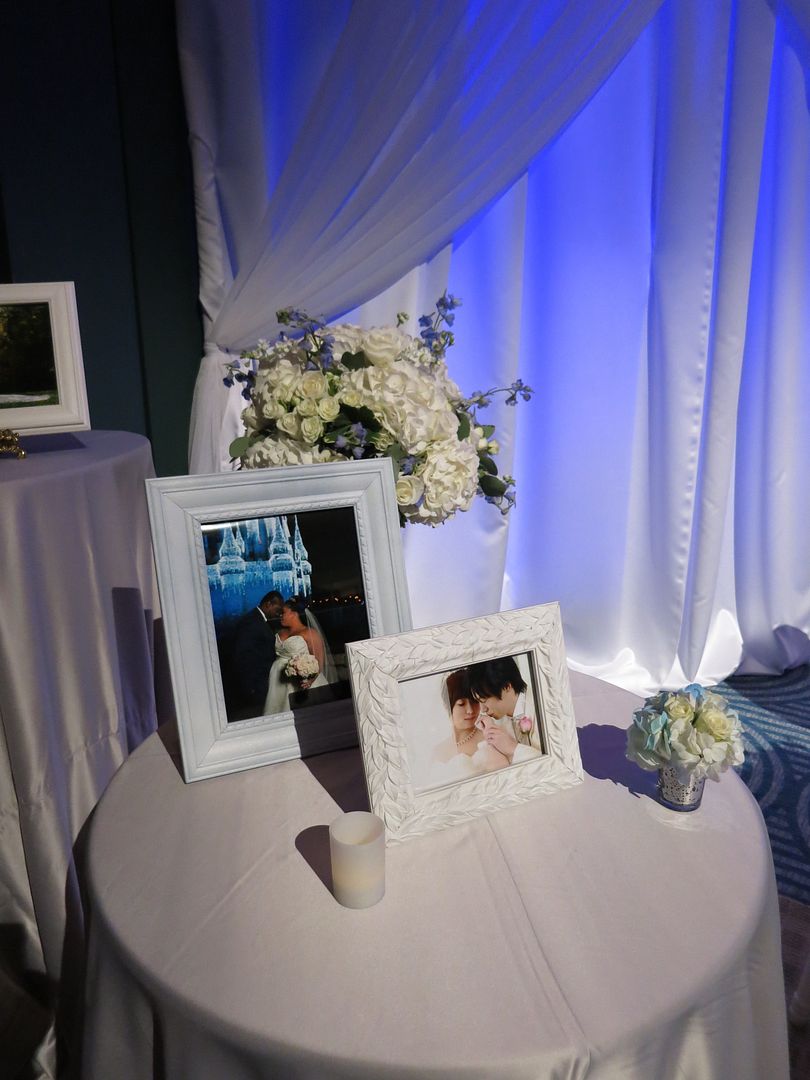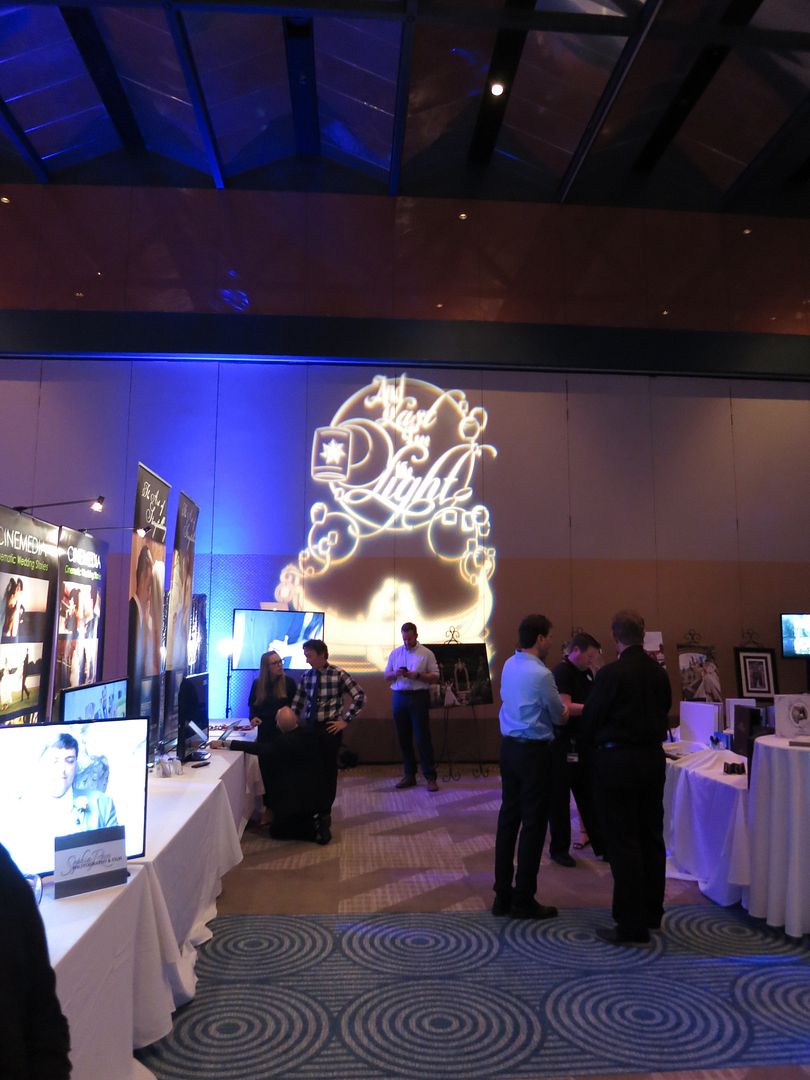 Disney's Fairy Tale Weddings doesn't really hold bridal showcases on any kind of a schedule, but if you're wondering whether the next one would be worth a trip, check out my interviews with attendees of past showcases.
You can also read detailed wrap-ups of the last few showcases (and hear audio of some of the panels) here:
2011 Disney's Fairy Tale Weddings Bridal Showcase… in Pictures